Todd Cantwell fuels Liverpool transfer speculation
Liverpool and Todd Cantwell are linked again.
The Norwich City youngster's social media activities have fuelled speculation that he'd like to leave the Canaries and join Jurgen Klopp at Liverpool.
On the night in which the Reds were crowned Premier League champions, Todd Cantwell has been a busy man.
His Twitter activity shows a host of likes to Liverpool related tweets, mainly from Trent Alexander-Arnold, and a few from LeBron James.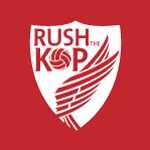 LeBron himself is delighted because the club he has a tiny, 2% ownership of finally broke their 30 year curse, while Alexander-Arnold's charity raffle has recently gained a celebrity follower of it's own.
Liverpool have been extensively linked with the young forward, who has experienced a break-out year in the Premier League.
The 22-year-old has six goals and two assists from 31 appearances as Daniel Farke has turned to his youthful flair more often than not.
With Norwich destined for relegation back to the Premier League, their prize assets could be available. They will need to claw back some money, and although they will be insulated by parachute payments, players are always up for grabs after the drop.
Cantwell could be one of those, and it seems like the English youngster has a real affinity for Liverpool and Alexander-Arnold.
Would Klopp make a move for him? It's unlikely. TalkSPORT reported that he might cost as much as £30 million, but that was with pre-pandemic pricing. That could drop, but we've seen the Reds are unwilling to commit much this summer.
Liverpool also have a packed forward line, with Takumi Minamino arriving in January. Curtis Jones and Harvey Elliott are primed to play the same role as Todd Cantwell would have, and Klopp would be unwise to block their progression with the Norwich lad.
So it appears as if he'll have to stick to liking our tweets.