Danny Murphy names Liverpool's best three players – no Mohamed Salah
Mohamed Salah is not one of the best Liverpool players.
That's what Danny Murphy thinks as he gave his verdict on each squad member in the Daily Mail.
Liverpool have finally won the Premier League after Chelsea beat Manchester City 2-1. We've seen mass celebration in the streets, but now it's time to see what the pundits think.
No squad member got lower than a 6/10 – Naby Keita, Dejan Lovren and Xherdan Shaqiri are the guilty parties – as Murphy properly enjoyed watching this season.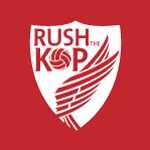 Roberto Firmino was handed an 8/10, Adam Lallana and Alex Oxlade-Chamberlain were rated the same, while even James Milner was considered just an important as Firmino.
That point is up for debate. Has Milner really played to the same level as Firmino this season? Bobby makes the attack tick, and when he's not in the front three you can see how much the team suffers.
Milner is important, especially around the dressing room, but he doesn't have anything near the same impact on the field and it's a little disingenuous to rate them the same.
Mohamed Salah, who was so missed during that boring draw against Everton, came back with a bang against Crystal Palace and showed us how important he is to the side. But Murphy still doesn't rate him as one of the three most important players.
That honour rests on the shoulders of Jordan Henderson, Sadio Mane and Virgil van Dijk. There's no doubt that van Dijk has been a vital part of the side, as are Mane or Henderson, but how do you separate those last two from stars like Alisson and Trent Alexander-Arnold?
It all seems a little bit random.
We'll have to wait and see what team Jurgen Klopp picks against Manchester City, but whatever happens there's no doubt that van Dijk, Henderson and Mane will be important men.
But Salah, Alisson and Alexander-Arnold will be equally important.