Four losses that define Jurgen Klopp's Liverpool era so far
Jurgen Klopp has delivered Liverpool's most successful era since the 80s.
So it may be strange to read that headline.
But some of the most defining moments leading up to success under the big German have been heartbreaking defeats.
Bill Shankly once said – "Football is not a matter of life and death. It is much, much more important than that".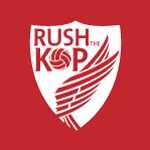 Klopp is not about that. He always has reaffirmed that life, family and wellbeing are more important than a game – this is why his players are enabled to come back from disappointment.
Some of the most defining moments leading up to success under the big German have been heartbreaking defeats.
He's delivered four trophies – that Champions League moment in Madrid, which was the floodgate opener. Then the UEFA Super Cup and Club World Cup which was qualified by the former, and then the holy grail, the Premier League trophy.
Here are the four losses which helped Liverpool build foundations to deliver success on the biggest stage.
A shocker against Sevilla
2015/16 was Klopp's inaugural campaign and it brought varying success in results despite a significant improvement in performance.
Results did come in the Europa League though, with the Reds edging out Augsburg, embarrassing Manchester United, completing the comeback of all comebacks (or so we thought, corner taken quickly) against Dortmund, and romping home past Villarreal at Anfield.
In the final Liverpool met Sevilla in a tight St Jakobspark in Basel. Unai Emery's men had won two consecutive Europa League trophies in the two years previous.
Liverpool took the lead through a wonderful Daniel Sturridge travela into the bottom corner, before second half goals from Coke (2) and Kevin Gameiro saw Liverpool have no European football for the 2016/17 campaign.
This did help the Reds as the following season, despite a bright start, petered out in the new year due to a mixture of injuries, Sadio Mane being on AFCON duty and some very dodgy defending.
If Liverpool did have a Champions League campaign alongside their topsy-turvy domestic one, it is likely they would not have qualified via finishing fourth – leading to the next season's near successes.