Liverpool can't afford to be greedy with Divock Origi
Liverpool can't afford to be greedy with Divock Origi.
According to Italian publication Corriere Dello Sport, Lazio want to sign the Belgian forward this summer. Sporting director Michael Edwards should be open to the idea.
When a side has won the Premier League and the Champions League, it's easy to get carried away with player valuations. After the 2019 European final, Divock Origi's stock was incredibly high. He'd scored important goals at match-changing times and was on the verge of signing a new, five-year contract.
That was criticised by some pundits – mainly Steve Nichol – but that smacked of controversial opinion for the sake of it.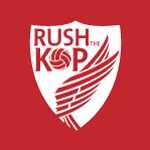 Fast forward to 2020, and that long-term contract does seem a bit optimistic. Origi has regressed to the levels we'd associate with him before last campaign, and the rumoured asking price of £27 million should be reconsidered.
Sports Illustrated reported that Watford were going to pay that much for the Belgian back in 2018, but it's important that Liverpool don't get greedy this transfer window.
If asking prices are unrealistic and COVID battered clubs can't afford to buy Jurgen Klopp's squad players, the manager could find himself with a bloated squad, unhappy campers and assets depreciating in value.
While Origi might be able to go for £20 million or higher now, would he command the same fee in 12 months after another season of limited opportunity? The same could be said of Harry Wilson, or Xherdan Shaqiri.
Another thing to consider is coronavirus. Nobody knows how long fans are going to be kept away from top flight games, which'll rob every team of income.
Crucially, it'll hit those lower down the leagues harder – the very teams who are likely to want to sign Origi or Wilson or Shaqiri. £20 million might turn into £15 million, all while Liverpool have had to page wage costs for a player they don't really need.
We've seen that sporting director Michael Edwards isn't afraid to run things down for the good of the team. He allowed Adam Lallana, Emre Can, Nathaniel Clyne, Alberto Moreno and Daniel Sturridge to leave on a free because the club valued their final year's contribution.
He should also be prepared to take a small hit on a transfer fee to save money in the future. This club aren't associated with greed often. They shouldn't start now.