Quad boost for Liverpool as stars return to training ahead of Everton clash
Three Liverpool stars have returned to Melwood.
It's been an interesting couple of weeks for the Reds, who have seen four players pick up COVID-19 as well as suffering humiliation at the hands of Aston Villa.
Jurgen Klopp would have wanted some time with the squad after that game, but the international break put any plans like that on hold.
That's not generally a good thing but it has enabled Joel Matip the time he needs to get back to some level of fitness following a long time out of the game.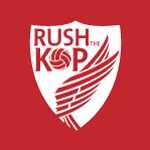 Matip's availability will put pressure on Joe Gomez, which is a good thing, and will help Fabinho stay in midfield; another good thing.
As well as that, Klopp can welcome Thiago and Sadio Mane back into the fold and that is fantastic news. Depending on their fitness levels, we can expect them to play from the start or take their place on the bench.
Either way, it's a massive boost for Liverpool to have that duo ready to rumble against Everton.
Thiago and Mane were out due to their positive COVID-19 tests and they've now completed their 14 day isolation periods.
While Diogo Jota is a fine player and will develop further (he also scored an excellent goal for Portugal against Sweden during the international break), Liverpool were missing something without Mane in the side.
Carlo Ancelotti will definitely rather face Jota than Mane and that speaks volumes. Hopefully he's been keeping himself fit during isolation and can fit straight back in.
Another boost Klopp will be thanking his lucky stars for is Andy Robertson. Robertson managed to get himself suspended for Scotland's last international game and will now return to Liverpool with more rest than anticipated.
Those four players could contribute in a massive way against Everton, which is going to be a massive game for the Reds.