It's crunch time for Mohamed Salah after latest remarks
Liverpool face crunch time with Mohamed Salah.
Life's funny, isn't it? One day you're going about your business, just pottering around the place, maybe with a bit of walking around money in your back pocket, and it all just hits you.
The skies may be blue, the birds may be chirping, Liverpool may be scoring seven past a humble Crystal Palace, but things are rumbling in the distance.
Things rumbling in the distance hardly ever bring good news but they can be ignored for a little while, at least. They can be ignored until the rumbling crashes overhead like a 747 and then all of a sudden they can't be ignored anymore.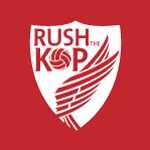 That's where it feels like Liverpool are at with Mohamed Salah.
That interview he did with Spanish outlet AS seems like a fairly important moment in the history of the King at Anfield. It feels important because he hardly ever speaks to the press, and it feels important because he spoke to a Real Madrid supporting outlet.
Madrid, as we all know, has tried to put their greedy little hands in our cookie jar in order to pluck out Salah or Sadio Mane for some time now.
AS asked him about the transfer links between Barcelona, Madrid and Liverpool and Salah didn't rule anything out – which is fairly common practice. However, he also said something interesting by saying his future was in the hands of Liverpool.
"Right now I can say that everything is in the club's hands. Of course, I want to break records here and, I repeat, every record in the club, but everything's in the hands of the club."
Basically, it's going to revolve around the next contract. Salah is 28-year-old. He'll be 30 by the time he sits down with sporting director Michael Edwards to plan a new deal, and that is a conversation I'd love to be a fly on the wall for.
Clubs like Liverpool don't hand out huge deals to players past 30 and they don't hand out long ones, either. Salah will know that, and so will the club.
This means that they need to decide now-ish on their course of action. Sell him for big money in the summer of 2021? You never know, and that forward line does need a refresh.
You might be able to hear just the beginnings of the rumble, but the crunch time is already here.