Gini Wijnaldum provides the blueprint for Mo Salah
Liverpool star Gini Wijnaldum has provided Mo Salah a blueprint.
A lot has been made of the interview Spanish outlet AS managed to secure with Salah, in which he said his future was in the hands of the club and mentioned his disappointment at not being named captain against Midtjylland.
Liverpool are facing a bit of a ticking time bomb with the Egyptian superstar, and need to make a decision very soon.
Mohamed Salah is 28-year-old and has just over two years remaining on his current contract, which makes things a little bit awkward.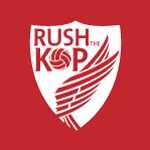 We're seeing just how awkward things can be for team stars over 30 in the last six months of their deal, even if they're vital parts of the machine – which is where Gini Wijnaldum comes into it.
He's been so important to manager Jurgen Klopp and continues to feature heavily. But, with a contract that runs out in the summer, it appears as if he's set to leave on a free transfer and allow a slight refresh of the midfield.
All of Liverpool's forwards are around the same age. Would Michael Edwards allow the club to sanction big deals for a trio of elite forwards as they enter the final years of their self-life?
Rather, you'd expect the club to allow one or two to leave within the next two years as Jurgen Klopp rebuilds the forward line, using massive transfer fees to bring in players who can build and grow with this second generation of Liverpool players.
Salah could follow the Wijnaldum route, and play until his deal runs out as Klopp looks to get the most out of him for the next two years.
Or, they could decide they don't want to let this elite player chew up big money while he moves into his final seasons and sell for a big sum.
Either way, the experiences of Wijnaldum as a key player that Klopp has allowed to leave in order to regenerate the side will inform this decision making.