Liverpool want insane £18m-a-year star to replace Mohamed Salah
Liverpool wants an insane star to replace Mohamed Salah.
The King will turn 29-years-old this summer and is the subject of some transfer speculation due to his interview with Spanish publication AS.
Salah will certainly want another bumper contract from the club, and has said that the ball is in the court of sporting director Michael Edwards and manager Jurgen Klopp.
However, the finance team may not be willing to spend big on a man who will be past his best by the time the fresh deal expires.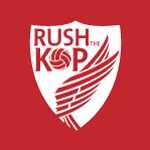 Real Madrid are also looking to replace a star of their own, and there may be a chain of events that leads to the Reds landing an insane £18 million-a-year star to replace the Egyptian.
According to Sport, brought to us via Paisley Gates, Liverpool are interested in signing Paris Saint-Germain star Kylian Mbappe.
Apparently, Madrid want to offload Eden Hazard, who has failed to impress since he arrived from Chelsea for big money, and are also in the race for Mbappe.
Sport has written that the Reds are really keen on bringing the young French star to the club, and are willing to pay his remarkable salary.
They could only do so if they sold either Salah or Sadio Mane, and given Salah's recent comments it appears as if he'd be the man to leave if push comes to shove.
Signing Mbappe would be a real statement of intent. It would show that they aren't afraid to sign the best players in the world, thus strengthening their own position in the football landscape, but it would also prove they have a ruthless edge.
This is a smart club, who look to be clever with their money and transfer incomings but also outgoings. Edwards will be aware that Salah's value will probably never be higher, while Klopp won't want a player in the squad who is only half committed to the role.