Three players Liverpool could could still sign in January
Liverpool could still sign these three players in the January transfer window.
The heat has been turned up on manager Jurgen Klopp, especially after four scoreless Premier League games and a loss to Burnley.
COVID-19 has depressed the transfer market in January and most top-flight clubs are looking to keep their powder dry for the summer.
With fans kept out of stadiums, teams are losing money faster than ever and therefore there hasn't been a great amount to throw at deals.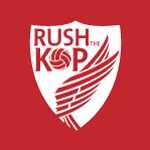 Liverpool, though, needs some work done on their squad. Injuries to Virgil van Dijk and Joe Gomez have left them really short at the back – they could definitely do with getting another central defender through the door.
This isn't a team that works in the short-term, but that type of thinking might be required if they are to finish in the Champions League places.
At the start of the year, that sort of talk would have been scoffed at. But the reality of their four-game winless run, coupled with the good form of Manchester United, Manchester City and Leicester City, means winning the league is more difficult than ever.
Here are three transfers that Liverpool could still make as we count down to the end of the window.
Issa Diop
This was reported a few days ago and it makes some sort of sense. Diop is unwanted at West Ham and has been pushed out of the first team by David Moyes.
Issa Diop is just 24-years-old, arrived for big money and looked like the only man with real talent in the Hammers back four.
According to reports, he'd be available for a loan spell. This could be perfect for Klopp, and it would allow Liverpool to cover the problem areas while releasing Jordan Henderson and Fabinho from their centre-back tasks.
Before you laugh, have a think about why this would be a good deal and just ruminate. It would work.