'Laughable' 'A proper weirdo' Liverpool fans don't get Klopp's selection
Liverpool fans can't get their head around manager Jurgen Klopp's team selection.
The side put in a better performance finally scored a goal after 450 minutes without one, but they still lost and they still lost to Manchester United.
Klopp put out a fairly strong side, the only fringe players involved were Rhys Williams and James Milner – while Curtis Jones started as part of the front three.
Mohamed Salah found his shooting boots as he scored both of Liverpool's goals, while Roberto Firmino recaptured some of his zip and energy that had been lacking from previous performances.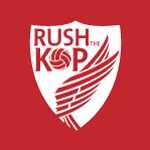 One man who didn't get the nod was Takumi Minamino, the Japanese international who scored his first Premier League goal for Liverpool against Crystal Palace and then disappeared from view.
Minamino's decline has been remarkable. Nobody thought the former Salzburg man would play a massive role this season, but everyone expected him to be given a fairer chance than this.
It's clear Klopp doesn't trust the forward to play with the required tactical nouse that's required, but if he's not even given an opportunity in a cup game like this, where does it leave him?
Minamino has made 17 appearances in all competitions this season, so it's not like the manager has been unwilling or unable to trust him before. Something has changed following the Palace win, and his stark decline is a real point of mystery among Liverpool fans.
Is Liverpool going to break up with Takumi Minamino?
Before his goal, the 26-year-old had played a part in 8 out of the 14 league games. Since then he's had six minutes against Burnley; his first appearance in four matches.
The Manchester United game was crying out for some Taki involvement. Klopp wanted to rest Sadio Mane, and the Osaka native would have been a good choice for that inside-left role. Instead, Jones got the gig, when it's clear his future will be in the middle of the park.
It's been a strange season for Minamino; where will he turn next? He might not have the backing of the manager, but it's clear the fans are on his side.