Liverpool: Klopp's plan for the summer window revealed
Liverpool getting absolutely peppered by Real Madrid only leads me to believe one thing even more than I did before, the Reds need newer players. It's a given now. Those two wins on the trot meant a lot in terms of going into the game against Real Madrid, but now they mean little in the grand scheme of things. They have to start from scratch now, build up another streak of wins, and hopefully do enough later on.
But, there is one thing that needs to be done regardless of how this season ends and that is making some new signings. The right signings. Liverpool crave it at this point, there are no ifs and buts about it.
According to a report from John Cross of the Mirror, Jurgen Klopp plans to make at least four MAJOR signings in the summer transfer window. That is huge.
I mean, planning on doing it and actually doing it are two widely different things, but it is good to see that there is at least a chance that Liverpool would have a huge transfer window. I mean, it is needed at this point. If the Reds do not go ahead with it then we are looking at yet another season of dismal performances, one after the other.
We all know one of them, at least potentially, could be Jude Bellingham, because they need a midfielder of his profile really badly. But that's not all they need. They need another couple of midfielders, and they also need a couple of centre-backs because the ones that they do have, once you look past Ibrahima Konate and Virgil Van Dijk, are not working for the team anymore.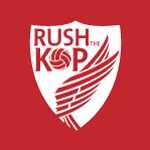 It has not been revealed in the report what kind of players the club will go for, but it is clear that at least a couple of them will be midfielders. Although, it is worth noting that the club's spending power will depend on whether they actually qualify for the Champions League next season, so it really means a lot for them to finish in the top four.