Football Manager stories: Will Joao Felix bring the magic to Liverpool?
Portuguese starlet Joao Felix has been linked with a move to Liverpool but can he bring the magic to Anfield? Find out here in another addition of our Football Manager stories.
Felix currently plays for Benfica and has made a breakthrough season, scoring seven goals and creating four others in 13 league games.
He's definitely a starlet with some serious raw potential, but Felix has only made 24 senior appearances in his whole life and perhaps isn't one who could come in and transform the Reds straight away.
Nevertheless, it hasn't stopped Manchester United from taking an interest in the youngster. Apparently Benfica want £105 million for the lad, which just isn't going to happen. Luckily for me, I posses the FM in-game editor and with one carefree click of my mouse Liverpool now have Felix for nowt. Seeya later.
So after that masterful stroke of daylight robbery, let's see what his first campaign on Merseyside has in stall for Felix.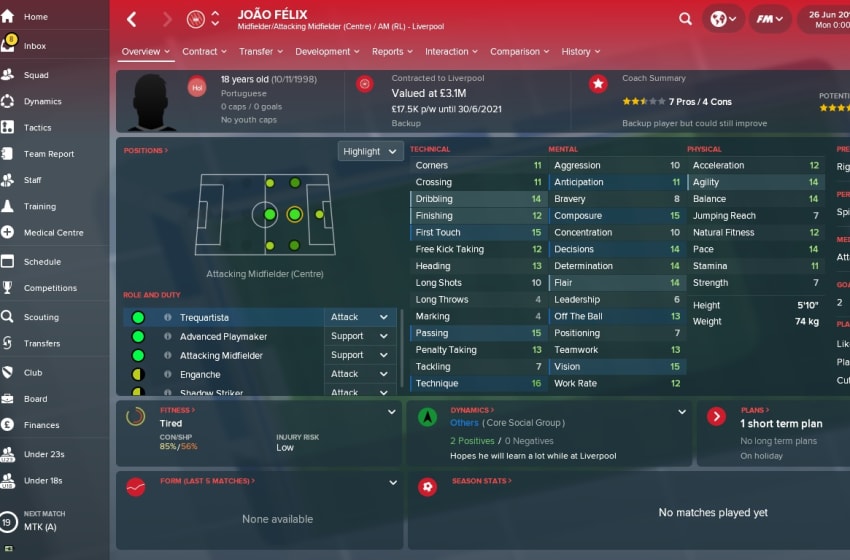 Season one
Ah, now, this is interesting and a situation we haven't seen yet. Both Matthjis de Ligt and Timo Werner went straight into the first team, although in Werner's case it didn't go him any good.
On this round of Football Manager stories I'd tried to think about what Klopp might do with his squad to make room for Felix, so I moved on Adam Lallana as well as Divock Origi and Daniel Sturridge. Lallana and Sturridge both went to Newcastle United and were promptly relegated as Rafa Benitez failed to work another miracle, so erm, yeah that didn't end well.'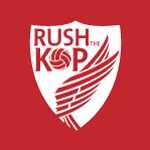 But instead of playing him, Jurgen Klopp sent Felix out on loan to Inter Milan, and I don't really know what to make of it. At least he played regularly, though, and made 24 league appearances with three goals and four assists.
It'll be interesting to see how going to the Serie A and playing a fairly regular role for a side like Inter might do for his prospects during the second season with Liverpool. Hopefully he begins to get integrated into the squad and the club don't make too many more attacking signings.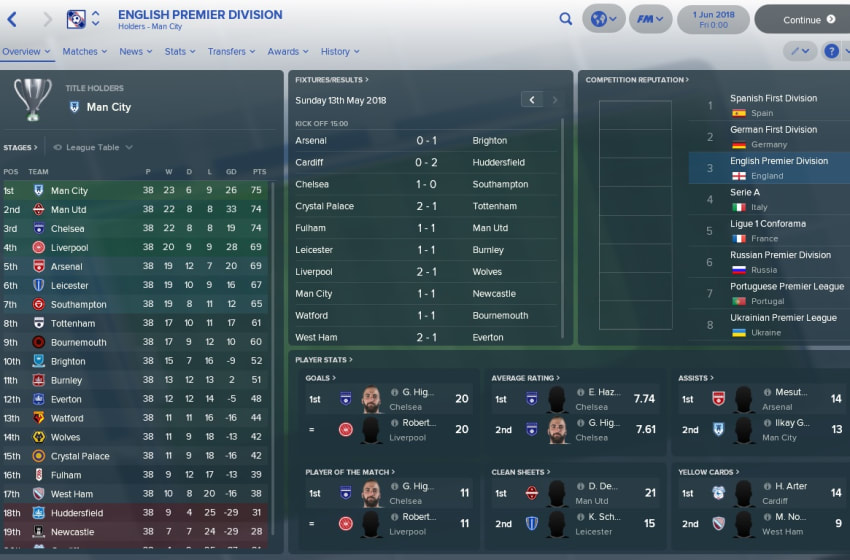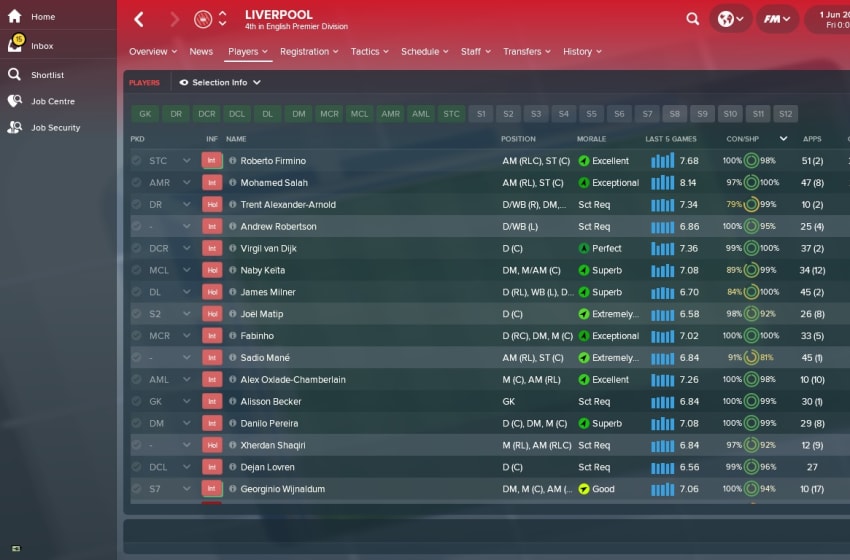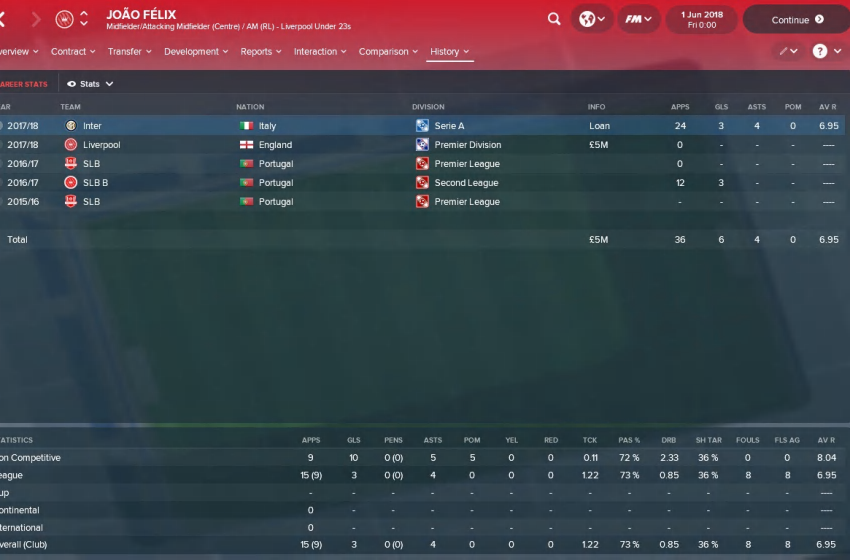 But on Merseyside the players responded well, especially Roberto Firmino who hit 20 league goals as Liverpool finished fourth. Although there were some truly awful transfers done as Klopp inexplicably re-signed Seb Coates for £8 million, gave him 11 league starts and then put him back on the transfer list with a value inflated to £25.5 million. Harry Redknapp called and he wants his wheeler-and-dealer crown back.
The Reds also brought in dreadful Tottenham flop Iago Falque for £23.5 million, Napoli pair Piotr Zielinski and Allan for a joint £45 million, Danilo Pereira from Porto for £21 million and Jonas Svensson from AZ Alkmaar for £8.25 million.
This has been a pretty weird season for Liverpool, if I'm honest, with some completely bizarre transfer decisions. I reckon that's one area Football Manager lets itself down, and we've seen in the past that these are the type of buys that Klopp and Michael Edwards would never make.
Anyway, let's see what the next league campaign has in stall for Felix.