The walk of Champions, may you never walk alone
A Liverpool poem on winning the Premier League.
Well now you have gone and done it lads. The prize we sought is won. Through long and lean, glory days and darkest hours we waited for this end. Here at last, tis so sweet, to be here – at the last
And with every end there is a new beginning, a new crop of lads take the pitch. From a new beginnings of hope and promise, of dreams of rising to the top. Can't you hear that soulful song rising from the Kop.
Our lads are on the field again, and we are there with them each and every step, the way.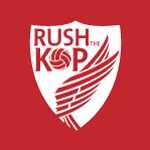 Our hearts and spirits rising with them soaring; the Liverbird sailing high and far above.
We wear the red and white proudly with our men in sight, to the last man standing with head held high and a tear in every eye. Walk on to your reward, carry on the torch of things long past
None can braver face the morrow than those who've already won. Stand tall, stand proud, and take your full measure, for your names will be remembered, most worthy of a song.
Sing loud all ye faithful, give full measure to these men, boys, who've honored us with their skill and sweat, courage to fight until this very hour with every ounce of courage a human soul can get.
Walk on to your place at high table, duly honored warriors each and every one, in the hall of remembered heroes, who gave their bloody all upon the pitch. Rush and Keegan, Dalglish, and all the rest. Hoisting a tankard high in your honor, as you cross over the threshold of a dream long dreamed
Walk on, Liverpool through strife and utter ruin to your shining place upon the hill. Take stock of all you've been, how far from home you've wandered…to bring home that lofty crown
Here's to team Liverpool 2019-20, and all that is yet to come. There are ties that soon will need sorting and ye are just the lads who'll get it done.
Walk on into glory, Champions of England, Europe and the whole bloody world! Walk on!