Character, quality, commitment see Champions home
Character, quality, commitment saw Liverpool home.
Liverpool remained undefeated at home for another campaign, seeing off a strong challenging Chelsea side in a barn burner of a match at Anfield.
The hungry, passionate, relentless Reds had a three goal margin Oliver Giroud brought Chelsea back one. It was another late on goal before the half for a shaky Reds defense of late. But no one is noticing now.
More fireworks in the second half proved just a warmup to the fountain of fireworks post match as a giddy and glorious Liverpool finally, mercifully, lifted their long awaited championship trophy for the Premier League.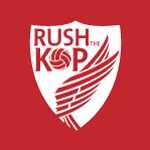 Both sides managed to score twice in the final period to put an exclamation point on a very good match on the eyes. Particularly for Liverpool fans. Chelsea's finishing was clinical in the final third and they made the most of their chances.
Roberto Firmino finally got his home goal this campaign with an excellent towering, powerfully taken header at full stride from a Trent Alexander-Arnold cross.
There were lapses in the Reds concentration and focus at points in the second frame but that was to be expected with what was to follow post match.
Who could fault them for looking ahead a bit to a much anticipated, earnestly earned, crowning postscript to an amazing two season run.
And they managed to manage the match for the final 25 minutes or so including an agonizing five minutes of extra time.
Christian Pulisic came on as a second half sub for Frank Lampard;and made the remainder of the tie an interesting one, with an assist and a goal to bring Chelsea within one.
A well played break with Andrew Robertson pushing down the flank with the ball at his feet for a cross that ended up at Alex Oxlade-Chamberlain's feet, which saw him finish in fine form to put the match beyond reach in the 84th minute.
Jurgen Klopp played the young lads Curtis Jones and Takumi Minamino in the second half and they both made a good accounting of themselves. A good learning experience for both.
Ox, James Milner, and Divoc Origi saw second half action and were spot on for the minutes they played.
Man of the match… the whole damned side! To a man, everyone played their part with panache and perseverance.
Liverpool are Champions of English football once again!!!
Up the Reds!!