Liverpool given green light to make £27.2m offer for star
Liverpool have told to offer £27.2m for Thiago Alcantara.
Bayern Munich have given the green light for a fee of that size to be accepted, and all Liverpool need to do is count their beans and show Bayern the money.
German publication Sport Bild wrote that the Bavarians have decided to accept any offer for Thiago Alcantara that hits that mark.
This price has come down since AZ journalist Maximilian Koch wrote the club want €35 million. They will now be considering €30 million.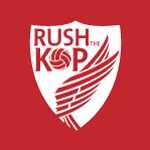 Liverpool and Bayern seem to be slowly meeting in the middle in terms of a price, while the midfielder wants to move away. He's keen on making Anfield his new home, but this would be a move that conflicts the fanbase slightly.
His age and his poor injury record count against the former Barcelona midfielder, but there's no doubt that he's an excellent player who would improve the squad.
After so many missed opportunities due to financial constraints, a big move of this nature would go some way to appeasing many Liverpool fans who think FSG aren't being ambitious enough in their recruitment policy.
With Gini Wijnaldum still not agreeing terms on a new contract, Jurgen Klopp might find himself in the position where he swaps one for the other. Talks seem to be ongoing between Wijnaldum and the club, but we've been in this situation before and dragged negotiations almost never end well.
The squad is now on a two-week holiday before they are handed a week's worth of tailored, individual programs to carry out from home. Will we see any movement during this holiday period, or will the manager wait to get his squad back before making changes?
Dejan Lovren, Nathaniel Clyne and Adam Lallana have already left for new adventures and we wish them the best.