Thiago 'keen' on joining Liverpool – but he doesn't fit and here's why
Thiago is in negotiation with Liverpool, according to BILD.
We're all familiar with the Thiago Alcantara saga by now – it's been shoved down our throats by each and every tabloid since Liverpool became champions of England last month.
But one in particular has secured a potential development in the authenticity of the rumour.
The German newspaper BILD are reporting that Liverpool are yet to bid for the 29 year-old, and that his parent club, Bayern Munich, are expecting around €40 million for the Spaniard.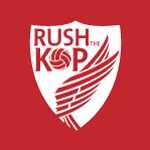 This comes after the midfielder rejected a four-year contract extension earlier this week – which came as a surprise to the Bavarian side's board of directors.
Thiago had allegedly agreed to a three year deal with Bayern with an option for a one-year extension as his deal runs out in 2021, but he has delayed his decision reportedly waiting for action from Liverpool.
The Reds though are looking to sign Thiago for half of what Bayern demand, €20 million, which has stalled the deal further.
Jurgen Klopp has been openly fond of him in the media recently. However, the deal doesn't seem feasible.
Let's take a look at it from a logical and statistical perspective.
Jurgen Klopp has made 23 signings as Liverpool manager since arriving in October 2015, but for this case, we will discount players yet to make a first team appearance e.g. Andy Lonergan, Alex Manninger and Kamil Grabara – as well as the loan of Steven Caulker.
The 19 players were bought for £424 million, at an average price of £22.3 million per player.
The average age of these players when signing is 25.3, baring in mind this is taken as just the integer of the players' age in years, rather than months/days etc.
This shows Klopp's metric of signing players – usually just before their prime, ready to be moulded and improved for a decent but not extravagant transfer fee.
Does the Thiago signing fit this metric? Of course not.
To be frank, he is no spring chicken – at 29, he is just a year younger than Jordan Henderson and Gini Wijnaldum, meaning his resale value is going to plummet as soon as he takes his first step on to the training field in Kirkby.
His injury record is not to be desired either. According to Transfermarkt, the Spaniard has picked up 13 injuries since the beginning of 2017/18 – missing around 35 games, and not taking into account recovery periods and easing back into the surroundings.
But in a more positive notion, he is a proven winner.
He's won eleven league titles, a Champions League, two Club World Cups, and six domestic cups – as well as a dozen other miscellaneous trophies.
For a man to be this successful and aesthetically pleasing, he clearly has the potential to be if not already is one of the greatest of his generation in his position.
And for depth, I couldn't think of a better option to rotate with that would be willing to come at that price – especially with some potential exits in midfield.
James Milner has 12 months left on his recent deal, but has expressed intention to retire at the club.
Gini Wijnaldum is yet to sign a new deal but progress is reportedly excellent with that one, and we're still yet to decipher the future of Marko Grujic.
So the cons do outweigh the pros for the Spanish midfielder in my humble opinion, but if the signing was made, would we be complaining? Definitely not.