Liverpool's drubbing by Real Madrid highlighted one major problem
I still can't quite believe it. Liverpool really let in five goals at Anfield.
It was a shocking performance, and after the first 20 or so minutes, we did not really see anything noteworthy from Liverpool. They had a couple of chances in the first half, but apart from that, it was all Real Madrid, and not one person can take anything away from that. Of course, you can talk about luck all the damn time, but you don't win or lose by 5-2 because of luck. It's because you are either very good, or very bad. We saw both of those aspects in Tuesday's game.
Liverpool seemed shaky in defense at the start of the game, and it seemed like things might open up for Real soon even when they weren't creating that many chances. It was pretty odd to see because it was Liverpool 2-0 up at Anfield, in front of so many of their fans who created an exceptional atmosphere for the Merseyside team.
You know what happened, though. The fans went quiet. But, Real did exploit a weakness that is not being talked about enough. I mean, I have talked about it, but I don't think many others have, or anyone that matters in these conversations have talked about it. It's about a dire need of a centre-back.
If you still believe Liverpool do not need a centre-back, you might need to get your eyes checked. Joel Matip and Joe Gomez, they were once great servants of the club, but now, I just don't see them being good enough to play for Liverpool in a game that has such high stakes.
Joe Gomez, frankly, did not have a good game. He was a liability after the first quarter of the game, and had to be subbed off for the other person in the equation, Matip.
Liverpool were forced to play one of them because of injury to Ibrahima Konate, and even if they are not really the starting choice centre-backs, it is clear that they are still important role players, and they might have a bigger role than they deserve.
Both Matip and Gomez have made horrible, costly errors in the last few weeks, and haven't been the players they once were. I don't understand why Liverpool are still hell-bent on having them as third and fourth-choice centre-backs.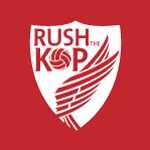 It is clear that Liverpool need to sign a centre-back very soon, and if it's a good one, even better. Ibrahima's injury record has been spotty, and the Reds need someone who can partner Virgil Van Dijk well. There are many great centre-backs in the market, they just need to look, and open the chequebook.