Gomez could steal Walker's England place
Liverpool defender Joe Gomez could steal Manchester City star Kyle Walker's England position for the upcoming friendlies.
Gomez has been on fire this season, and capped it all off with a performance against Leicester City that was better than Virgil van Dijk's.
The former Charlton Athletic man is strong, a good passer of the football and has pace as well. In fact, he's all of the things that Walker is – but Gomez is a natural central defender.
During the World Cup, Walker was played on the left of a three man defensive unit, with Kieran Trippier and Ashley Young operating more as wing-backs. The City man was able to use his natural athletic ability to get up and down the ground, but Gomez has that as well and is more comfortable with that role.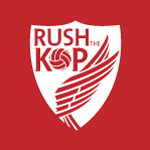 Apply to Rush The Kop.
Start your application process by filling out the fields below
It would enable England manager Gareth Southgate to keep John Stones and Harry Maguire in the side as well.
According to WhoScored.com, Gomez is a better defender than Walker when you take into account tackles, clearances, interceptions and blocks. Playing as part of a three man defense, those things carry more weight than they do for Walker – who plays as a wing-back for City.
This will make it tough for Southgate to select Trippier or the former Tottenham Hotspur man, but on the strength of his current season Gomez can't really be left out the Three Lions squad. The England manager was there to watch the Liverpool star during his standout performance against the Foxes, and will have been impressed.
Liverpool don't play again until the 15th of September and will take on Walker's old side Spurs in a game that'll be the toughest test of their Premier League campaign so far.
Manager Jurgen Klopp will be hoping that Gomez doesn't suffer another international break injury, because he's been an absolutely vital part of the side.