Liverpool vs Napoli: Vulnerable Italians are there for the taking
Liverpool take on Napoli in their second Group C Champions League game on Wednesday night, and the vulnerable Italians are there for the taking.
The Serie A club have had a mixed start to their domestic campaign, and recently suffered a fairly heavy 3-1 defeat to a Cristiano Ronaldo led Juventus – a result which comes on the back of a 0-0 draw against Red Star Belgrade and a 3-0 humping at the hands of Sampdoria.
Napoli's defence is led by 33-year-old Raúl Albiol – and Liverpool's front three must be licking their lips at the thought of attacking the elderly Spaniard, while the ease at which Ronaldo cut through Carlo Ancelotti's full-back will give hope to the entire Reds squad.
While star forward Lorenzo Insigne has got his campaign off to an excellent start, and has five goals to his name already, the rest of the attack has struggled to get into second gear.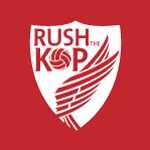 Dries Mertens only has two, while Polish striker Arkadiusz Milik but has never really looked the part in Naples following his £30 million move from Ajax in 2016.
At the back, former Arsenal flop David Ospina has been handed the gloves and has underwhelmed. Ospina is surely a weak link that Roberto Firmino, Sadio Mane and Mohamed Salah can target and his WhoScored.com rating of 5.95 from four games shows how poor the Colombian has been.
Even Marek Hamsik, Napoli's talisman, has failed to launch this campaign. With no goals and no assists from five Serie A performances paint a picture of a man out of synch with Ancelotti and the rest of the club.
But despite their worries, the Italian side still contain a number of excellent players and this game won't be easy. The Champions League never is. But they are definitely there for the taking.