Liverpool shouldn't sell Harry Wilson to Bournemouth
Liverpool's Harry Wilson is out on loan at Bournemouth, should they try and sell the attacking midfielder to his current outfit at the end of the loan?
At the rate he's playing, no.
With twelve games under his belt since making the temporary move to Bournemouth from the Reds, Harry Wilson has been a good addition to Eddie Howe's side. With three goals in those appearances, he's helped the Cherries sit in the top half of the Premier League with just under a third of the season gone.
So, assuming Bournemouth is looking to buy Wilson after the loan, should Liverpool do it? Should they sell a promising young attacking player?
Probably not.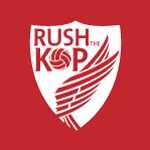 In the System
Harry Wilson has been progressing well at Bournemouth since making the move. He hasn't scored since September 20, but again, he has three goals this season already. He's the second-highest scorer for the Cherries this season.
Wilson's been a good option going forward for the south coast outfit. Over his last three games for Bournemouth, he's averaged 2.66 shots, five of those coming against Manchester United on November 2.
Looking at the Liverpool system there isn't another player that can step in to fill a similar role as Wilson. The 22-year-old Welshman can play either wing or as an attacking midfielder.
Marko Grujic is more of a defensive midfielder. Ben Woodburn plays in generally the same area as Wilson, but Woodburn hasn't had the same impact that Wilson has had while on loan at Oxford United in League One.
Wilson's a versatile option that Jurgen Klopp could use going to supplement his lineup as soon as next season.
The Price
With Harry Wilson performing well his price tag rises in consequence. According to Transfermarkt.us, Wilson's market value is already at £16.2 million. A value that's risen some £6 million over the last three months.
As the season progresses, and Wilson continues to perform well, that price tag will go up. And even if it doesn't Liverpool can easily price out Bournemouth from making a bid.
I know I said let's assume the Bournemouth wants to buy Wilson, but with a £16.2 million market value today, it's hard to see them paying that price.
Since making the jump to the Premier League, the Cherries have only exceeded £15 million on two occasions. They spent £25 million on midfielder Jefferson Lerma and £19 million on striker Dominic Solanke.
Even if they like Wilson, and there's no reason to think they don't, Liverpool's asking price will certainly be too high. As it should, they should keep hold of Wilson.