The one man Jurgen Klopp needs to sign in January
Liverpool only need to sign one player in January to make their Premier League title challenge almost bomb-proof.
Both Andrew Robertson and Trent Alexander-Arnold are under enormous pressure due to the roles they play for the Reds. Robertson may have played himself to a breakdown.
Alexander-Arnold barely rests and while he might love that right now, the whole team needs to be careful about pushing this incredibly talented 21-year-old to the point of no return. Trent works himself into the ground every time he plays for Liverpool and does need a chop out at some point.
And if Klopp buys one player in January, it should be Norwich City's 19-year-old full-back Max Aarons.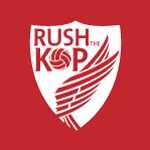 The Canaries could be marooned in the drop zone by the time the winter window opens and in need of a quick cash injection. That might motivate them to sell one of the most promising English prospects around today.
Transfermarkt valued the Londoner at £7.20 million, but even so this wouldn't be a cheap deal, but it will be an important one. Max Aarons could play at left and right-back and provide specialist cover for Robertson and Alexander-Arnold, while being experienced enough to step into the first team when required.
If Liverpool had Aarons in the squad now, there wouldn't be all the nervousness and hand wringing that we have around Robbo's potential injury.
With 10 Premier League starts under his belt, the 19-year-old is beginning to get to grips with top flight football and hasn't looked out of place defending against some of the world's best.
Full-back, more than in midfield or out wide, is the main problem area Liverpool have right now. Established players are reluctant to join the side because they won't play, and youngsters are often not good enough.
Aarons is the perfect bridge between those two worlds.