Arsenal summer signing rejected Liverpool because of their 'philosophy'
An Arsenal summer signing has revealed how he rejected the chance to move to Liverpool because of Jurgen Klopp's philosophy.
Now, I wouldn't normally ask you to believe a source like talkSPORT, but the quotes are pretty legit on this one and confirm that Dani Ceballos had the chance to join us at Anfield but didn't like the look of the football.
In a way, you have to admire the player for sticking to his guns like that. Ceballos clearly knows what he's good at, what he can bring to the side, and felt that he wouldn't be able to do that under Jurgen Klopp. Fair play.
But at the same time, wouldn't you just suck it up and learn to do what the German needs from his squad? The opportunity to join something as good as what's happening at Liverpool doesn't come around very often and Dani Ceballos must be kicking himself.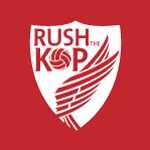 This is what he said:
"That a club like Liverpool loves you is a pride. Klopp is a great coach but you have to see the game philosophy of each team. Right now players of my philosophy of play wouldn't fit in a team like Liverpool in the best possible way."
After that sort of honest, I kinda feel for the player. Things haven't really worked out for him at Arsenal. The manager who signed him is good, the same manager who convinced the Spaniard to leave Real Madrid for London, and there is a new boss in town.
Mikel Arteta is in charge now and has given Ceballos just one appearance and that was in the FA Cup against Bournemouth. Who knows what would have happened if the playmaker had decided to join Liverpool, but it can't have gone any worse for him.
It's unlikely that he would have made the team for this weekend's clash against Norwich City, though. We've got nearly the full compliment of players available and the two weeks off have been great for allowing niggles to heal without any time pressure.