Liverpool line up £30m Divock Origi replacement
Liverpool are lining up a £30 million replacement for Divock Origi as their summer transfer plans gather pace.
The Daily Mail, who got their information from The Athletic, reported that the Reds are stepping up their interest in Norwich City attacker Todd Cantwell.
According to the subscription service, Liverpool are now really interested in Cantwell but it could spell the end for Origi as the left-sided forward option.
To be honest, we've seen the Belgian feature less than we'd expect recently. When Sadio Mane was brought off injured it was Takumi Minamino who was brought on in his place, while Alex Oxlade-Chamberlain started the last few games as the inside-left forward.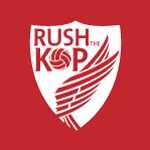 Divock Origi has been forced to sit on the bench and watch as others performed the role that was normally earmarked for him.
And now Todd Cantwell could come in and send him further down the pecking order. Norwich have struggled for points this campaign but the English youngster has done well and currently has six goals and two assists.
His contract runs out in 2022 and so the Canaries would be under no immediate pressure to sell and their relegation won't enable Liverpool to swoop in for for cut-price. But the Reds have got the financial might to pull off this deal and it would fit in with a few ideals.
The 21-year-old is still young enough to develop under Klopp and now has a full season of Premier League football under his belt. He's scored goals for a side who aren't winning games, and that's a good sign, and with Brexit regulations uncertain it's always good to bring in British players.
Any potential sale of Divock Origi would probably cover the fee, while Xherdan Shaqiri could be shifted for a similar amount so Liverpool wouldn't need to break the bank for Cantwell.