Liverpool, football, and the dystopian nightmare that was 30 years in the making
Liverpool, football and the dystopian nightmare that has been 30 years in the making. But for now, take care of each other and don't panic.
As recent events have unfolded, we have all witnessed the disintegration of sports, concerts, large gatherings of population and community. The pandemic that is storming through the human population is at once tragic, sobering, and scary as hell.
It's like waking up in a Hieronymus Bosch painting.
The Premier League has postponed the ending of this season indefinitely but the signs are good and it looks like Liverpool will be handed the title. The beginning of next season is highly questionable and remains in doubt. I read one article today that said the transfer window might not be realized til November.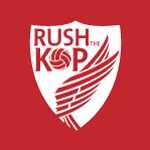 While no one can say with any kind of certainty, that football will be back this autumn. I certainly hope conditions have improved significantly for all of us in the interim, to warrant the normalization of people's lives so that sporting events can proceed.
I recall something that Winston Churchill said during the Second World War when parliament wanted to do away with music, art and sport in schools. We will not stop those endeavors that make us human in this effort to win an inhuman war. If it were not for these things, then tell me just what in hell are we fighting for. This is paraphrased; but you get the point.
There are always wars and rumors of wars, and plagues to follow. This is a paradigm that follows humanity through history like a bad penny or an unwanted shadow. The last time humanity experienced this kind of global pandemic was the influenza outbreak of 1918-19. It killed 55 million souls in Europe.
Governments have known this, their experts have been gaming these scenarios for over 30 years. Yet they act like a deer in headlights when faced with catastrophic pandemic global conditions. A pound of prevention is worth ten pounds of cure.
In cases such as this with novel virus contagion, it is not a question of if, but only a matter of when and how many will die. So why are governments so ill-prepared, so ill-equipped in this thoroughly postmodern age?
Not enough hospital beds, personal protective equipment for care-givers, ventilators for respiratory patients, etc. etc. and the list goes on. At some point governments decided it would just cost too much to be prepared. And so now people suffer and are dying. I'm not suggesting that this was preventable, because it is not preventable. But with precautions and preparation for global pandemics these circumstances could have been mitigated to a large degree.
What we are learning is a very painful lesson. Reliance on government is a pipe dream. It is more important for neighbor to take care of neighbor, to keep them safe, because our safety depends on altruism in this most basic sense. Make no mistake here my friends, the world will never be quite the same after this.
Citizens the world over must demand more of their governments to be better prepared for these plagues and scourges which will not cease. But what's even more important is how we choose to deal with these existential crisis we face. We need to embrace our human-ness and reject our basest animal nature if we are to survive.
https://twitter.com/LFC/status/1240707610497736705
There are countless stories of people helping people during this crisis, from China, South Korea, Italy, Spain, England and the USA, and the light of humanity shines ever brighter because of a little self-sacrifice in the face of an unknowable outcome. Humans have always been at their very best when the chips were down and things seemed to be at their worst. This is when humanity rises from the muck and slime of our basest nature's to step into the humanity that is our birthright.
Liverpool fans, now is the time to unite. Gary Neville has donated generously, as have Chelsea. Don't panic, be kind, help each other. Remember, You Never Walk Alone!