Who is £37m target Eduardo Camavinga?
Liverpool have been linked with the transfer of French starlet Eduardo Camavinga, but who is the £37 million man and what does he do?
Reports have stated that the Reds want to sign the 17-year-old, who has been described as the 'next Paul Pogba' by parts of the media.
But they are wrong.
Eduardo Camavinga is more like the next Fabinho, and not just because they both play as a defensive midfielder.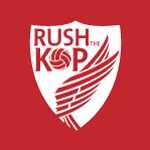 Which is lucky, because it's the one position in midfield where there is no natural back-up to the role. We saw that when the Brazilian picked up an injury against Napoli, which meant Jordan Henderson or Georginio Wijnaldum was forced back into that DM role.
Despite his youth, Camavinga has played a lot of football this season. A lot. 2,783 minutes over the course of the campaign, to be exact, with 36 appearances in all competitions.
He's only failed to complete 90 minutes four times this season, with one of those because of injury and another because the 17-year-old was sent on as a 75th minute substitute. That instantly makes me think he'll be suited to the physically intense style of play under Jurgen Klopp.
That gives us a large dataset to analyse from, which Smarter Scout will help us with. One of the most remarkable things is that Camavinga is a better disrupter than Fabinho with a mark of 94/99. The Brazilian gets 84.
Disrupting is defined as 'attempt to break up an opposition move.' For a more detailed definition list, head here.
And there isn't even a discrepancy over the quality of the two leagues because Smarter Scout benchmark both players using a Premier League standard.
Where Fabinho is better is with his ball retention – something important from your defensive midfielder. He's also better at ball recovery by some way, but lacks the dribbling ability of Eduardo Camavinga.
Camavinga is better in the air, which is impressive for such a young player. He might not be able to do everything Fabinho can, yet, but at 17 he posts some seriously impressive numbers.
With excellent disrupting, dribbling and aerial ability as well as good recovery and link up numbers there is every reason to suspect he can be better than Fab at some point in his career.
Keep an eye on this one because he could go far – maybe even with Liverpool.