Mohamed Salah has rejected Real Madrid offer
Liverpool star Mohamed Salah has rejected an offer from Spanish giants Real Madrid, it has been revealed by someone close to him.
Liverpool might have swooped and landed Mohamed Salah from Roma, but Real Madrid clearly had their eye on him as soon as the goals started flowing.
Scoring in the Premier League is different gravy from Serie A, but even Jurgen Klopp must have been surprised at the rate he was banging them in.
The Egyptian really hit the ground running and that alerted the moneybags outfit, who put in a bid for Salah.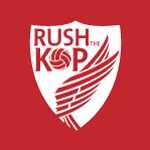 Things could have all turned out so differently that the King decided that Madrid was where he wanted to be, but things didn't really work out and now he's well on his way to being named a club legend.
91 goals and 37 assists in just 144 appearances for the Reds mark Salah out as one of the greatest forwards to pull on the Liver Bird.
The Daily Mail has reported that ex-Egypt assistant manager Hany Ramzy has admitted that Salah told him about Real Madrid's offer, which they discussed, before deciding to turn it down because Liverpool offered more comfort.
Ramzy said: "When I was working with Hector Cuper, we had a training camp in Switzerland. I was talking to Salah and he told me that Real Madrid had sent him an offer.

"The offer was really good, but Salah discussed it with me and Mr Cuper, and he decided to stay with Liverpool because he was comfortable there."
Salah went on to face Madrid in the Champions League final that year, a match in which Sergio Ramos was able to use the dark arts and force the attacker off the field with a dislocated shoulder.
It was a completely cynical foul that escaped censure by the referee, but it's one that looks completely premeditated.
In his autobiography, Giorgio Chiellini said that it was almost certainly an intentional move – to deprive Liverpool of a key man through injury.
But it hasn't stopped Salah or the Reds going from strength to strength, and he can be happy that he made the right decision at the end of it all.