Done Deal! Striker signs on the dotted line
Liverpool have confirmed a deal for a striker as the first team get back to training at Melwood.
While we've all been looking at the state of Sadio Mane and Roberto Firmino, things have been going on behind the scenes and we've now been presented with the fruits of that labour.
Liverpool are always looking to move forward, and although some fans have been frustrated with the pace of the transfer activity so far, there are some important caveats to consider.
First, the loss of match day income will have hurt the club. Possibly more than you think, and that will impact their ability to do big deals.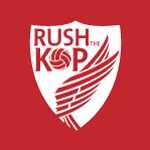 Secondly, it wouldn't look great on their part to have furloughed stuff, even for just a small amount of time, and then announce a massive deal to sign Timo Werner.
Thirdly, nobody knows when this season will end or the next one will begin – so it doesn't really make sense to do anything until those questions can be answered.
That said, the wheels of Liverpool haven't stopped turning for good and the official club website has announced that they've completed the deal for a striker.
Fidel O'Rourke has signed his first professional contract with the club after scoring seven goals this season and partnering Layton Stewart effectively.
The U18 striker was handed the captaincy when Paul Glatzel was moved up to the U23s, and will be delighted to put pen to paper on his first ever deal.
Fidel O'Rourke has been with Liverpool since he was 14-years-old and hopefully this is just the start of his progression through the Academy ranks. It's tough for anyone to break through, but with 14 goals in 33 U18 Premier League games, the local lad looks to have some talent behind him.
He'd been on trial with Tranmere Rovers and Burnley, but then the Reds made a late offer for him that changed the course of his career.
"It was quite a shock when I found out about Liverpool's interest because it was quite late for me, being an U14 player," he told the official club website.
"I was actually on trial at Tranmere Rovers and had also been offered a trial by Burnley."
Hopefully that late swoop by the Liverpool scouts can make all the difference.