Jordan Henderson enjoyed Bundesliga's 'pure football'
Liverpool captain Jordan Henderson enjoyed watching the Bundesliga without any fans last weekend because it felt like 'pure football'.
The official club website ran an interview with Jordan Henderson after Liverpool got back to some form of training, and he shared this thoughts on how the German league looked and felt.
Henderson has been a vital part of the club culture and is a major driving force on the field. When the Premier League restarts, it'll be interesting viewing because everything he says on the field will be picked up by more than just Red ears.
He's come a long way after being told he can leave by Brandon Rodgers, and is now one of Jurgen Klopp's most trusted lieutenants on the field.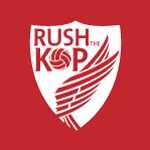 Hendo's story is one of stubborn, one-mindedness and it's paid off handsomely for the player and for Liverpool – although maybe not so well for Rodgers.
We all watched the Bundesliga and looked out for the same things: would the level be any good after so long off, and how weird would these ghost games be?
A lot of us, just like Henderson, were fairly impressed and encouraged by what we saw and if Liverpool can get things underway like Borussia Dortmund did there'll be a whole lot more positivity on Merseyside.
"When I watched the Dortmund game, the first one, I thought the level was pretty good. It was nice to just watch pure football and not have any distractions.

"It was just all about the football really. It was quite good to watch and I thought, like I said, the intensity levels looked good."
The skipper commented how it was interesting to see the football without any distraction, 'pure' football as he said, and that probably comes from the professional part in his brain that'll look at the game and see patterns and layers of play.
But before we criticise him for taking the fans for granted, he mentioned how vital they are to football. Liverpool, out of all teams, should know the difference a cauldron atmosphere can make – just see how Barcelona wilted at Anfield for a prime example.
"Fans make such a big difference in football and we all know how important they are," added Henderson.
Hopefully it won't be too long until we're back playing in front of bouncing stadiums and exciting atmospheres.