Rhian Brewster proves that he's different
Liverpool starlet Rhian Brewster continues to prove he's different.
Racism can be difficult to speak out against, especially in a footballing context, and those who do are often at risk as they stick their head up above the parapet.
But one man who should make Liverpool fans proud is Rhian Brewster.
The youngster isn't afraid to call people out for their behaviour and he isn't afraid to speak his mind. That should be cherished in a world that media trains players until all traces of personality vanish from them.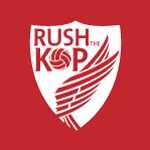 George Floyd's death has sparked violent repercussions across America and we've seen the fallout ripple across to Europe and the UK.
This weekend, Jadon Sancho and Weston McKennie have shown support for Floyd during their Bundesliga games and Brewster has spoken out via his Instagram account.
This isn't the first time the Liverpool youngster has done so. Very early into his career, he gave an incredibly moving interview to the Guardian that chronicled how racist abuse makes him feel.
He was only 17 at the time.
When a lot of players prefer to stay silent, this young man will not. He's becoming part of the new breed who refuse to let themselves be attacked by the faceless minority who hide behind Twitter accounts and spew hate.
To do so at his age takes an extraordinary sense of self and a confidence in his own beliefs that will help him do good things as a human but also carry through his potential onto the field.
And now he's taken to Instagram to share his feelings about the Floyd killing.
He said: "This is way deeper than just pointing out who's staying quiet and who's speaking up. Unfortunately for us black/brown people etc, this is a real life & everyday occurrence in so many different ways. For years & generations we've been screaming out for change and to be heard, yet the pain continues.⠀

"We've all been shown films like Roots, we've all seen films like Boyz in the hood where this reality is covered and showcased. Yet we are still living these movies in real life. In 2020, today.⠀

"This goes beyond just #JusticeForGeorgeFloyd, we need justice for us as Human beings. We don't want special privilege. A level playing field is all we have been crying for, forever. Hear us. #BlackLivesMatter."
His loan move with Swansea City has been a good start to his career, with COVID-19 curtailing a promising half-season loan move in Wales.
It'll be interesting to see what Jurgen Klopp has in mind for Brewster for 2020/2021, but whatever he decided you can be sure it'll be met with the same intelligence that has characterised his career so far.