Liverpool vs Everton: Jurgen Klopp must start Naby Keita
Liverpool boss Jurgen Klopp must start Naby Keita on Sunday.
Football returns to Merseyside this Sunday, so it's time to look ahead to one of the most anticipated games in the calendar: Everton vs Liverpool.
The derby isn't just any other game. It can mean months of bragging rights and a short term lift for the fans of the victorious club. Red or Blue, this is a huge match up to get us all back into the beautiful game.
Without further ado, let's look ahead to the contest. At Goodison Park, even without fans, Everton will pose a challenge. With Carlo Ancelotti at the helm, they have a top class manager at the club.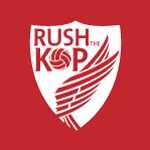 Jurgen Klopp's Liverpool have been a machine this season. There was a momentary glitch in the matrix whilst Jordan Henderson was injured, but if you ignore that anomaly it's fair to say the consistency they've shown has been remarkable.
The player to watch for the Reds could be someone many least expect. In a recent behind closed doors friendly, Liverpool disposed of Blackburn in emphatic style, winning 6-0. The star of the show was Naby Keita – everyone's surprise!
Keita was playing silky flicked passes, creating goals, and even got on the scoresheet himself. With Fabinho looking off the pace even before a 100 day break, there is an opportunity for the former Salzburg man to step into the midfield three and hit the ground running.
It's not even guaranteed he will start, such is the strength in depth Jurgen Klopp has at his disposal. However if Naby Keita does play (and I have a feeling he will) it looks like he is the man in form.
Everton are sorely lacking any quality in midfield since Idrissa Gueye departed, so Keita could flourish with the lack of steel in the Everton engine room.
If the Toffies are to take anything from the game, the man you suspect will be key for them is Jordan Pickford. He's not had a great time since the 2018 world cup. His career seemingly peaked early! Since then he's been error prone, and he's let some questionable goals go past him.
Pickford no doubt has ability, but he makes rash decisions on the pitch, and there is no denying he is relatively short for a modern keeper. This often means a shot that should be a simple catch has him scrambling and stretching.
Whatever happens, this is set to be a great occasion. It will be interesting to see how badly the players suffer from a lack of atmosphere, but football is football. If you're not motivated by £100,000 a week, then what will motivate you?
With Everton reportedly not playing any friendly games in preparation, it's hard to predict who else might join Pickford on the pitch, but you'd expect Richarlison and Gylfi Sigurdsson to be in the thick of the action.
Mohamed Salah and Gini Wijnaldum have both sat out preparation games with minor injuries so perhaps they won't be risked from the start.