Haters silenced as Keita, Firmino and Wijnaldum score for Liverpool
Liverpool's 5-3 win tasted even sweeter after looking at the scoresheet.
Before the eagerly awaited trophy presentation, it must've been difficult for the Liverpool players to maintain motivation for the job at hand – beating a very capable Chelsea side.
The Reds began the first half excellently, with Guinea's own Naby Keita blasting home from outside the area – his second Premier League strike of the season, and a real glimpse of what is to come on a more regular basis.
Keita has been inconsistent since joining the Reds but still, unless you're blind, he has the ability to be one of the best midfielders in the side, if not the league, if not the world.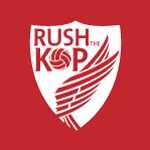 The Reds doubled their lead through a tremendous free-kick from Trent Alexander-Arnold, and the lead was added to again by Gini Wijnaldum.
The Dutchman had been accused of being 'upgradeable' and not a worthy part of Jurgen Klopp's team, especially in the toxic world of football twitter.
Olivier Giroud pulled a goal back before half-time, but that was just a precursor for Roberto Firmino to nod home his first Premier League goal at Anfield since March 2019.
The Brazilian is another to have come under fire from both rival and Liverpool fans for not capitalising enough on goal scoring opportunities – of course, we know the vital work he does in enabling Sadio Mane and Mohamed Salah to have the space they do, but he doesn't score as much as he should.
He knows that, Jurgen knows that, and that goal last night from a delicious Trent Alexander-Arnold cross was an embodied sigh of relief for everyone involved.
Chelsea got a couple back via Tammy Abraham and Christian Pulisic, both substitutes, but Liverpool's own replacement Alex Oxlade-Chamberlain fired home from a simply devastating counter attack.
The Ox again has been a victim of spoilt complaints, and remarks that just because he is 'out of form' he deserves to be sold.
He's scored eight goals this season and simply been a breath of fresh air. Be quiet.
So, in perfect fashion, this Liverpool team showed off that the squad is responsible, and that whatever people on a bird app say, they are brilliant footballers and members of the best squad the club has ever seen.