How Teutonic Teddybear Jurgen Klopp led another winning campaign
How Liverpool had another successful campaign.
Liverpool began their 2019 campaign on 4 August and competed for seven trophies in seven different competitions.
They won three, including their first league title in 30 seasons.
Liverpool finished the 2020 season at St James Park with a 3–1 defeat of Newcastle United. This was the longest season in English footballing history, due to a three month postponement for COVID-19.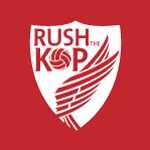 They will receive a reported 14% less in winnings, for their title, due to lost revenue for the three month shutdown.
Liverpool completed another undefeated season at Anfield, and won 99 points for the campaign – a club record. Besting by two their total for 2018-19, which saw them finish a heartbreaking second by a point to Manchester City.
They set the record for the earliest title win in round 31, and tied a 43 year club record for number of victories in a season with 32.
Liverpool are the only English side in history to complete the rare international treble – Champions League, Super Cup, Club World Cup, and the Premier League title is icing on the proverbial tart.
Jordan Henderson, skipper of the champion Reds, has been named Player of the Year. Virgil van Dijk will surely be defensive player of the year, having played every minute of the past two seasons in league play. Jurgen Klopp should be manager of the year-hands down, without question.
Klopp got to evaluate a refreshed Naby Keita during the restart, and Keita finally started to show his quality and the reason Klopp brought him over from RB Leipzig in 2018. He will need to stay healthy to prove his worth going forward into the next season.
The gaffer also got to see Divock Origi play some quality minutes in relief of Roberto Firmino and Sadio Mane. For the most part Origi held his own, but had a couple of less than stellar performances.
There is plenty of room for improvement there to be had if Origi fancies being a consistent forward replacement. It is obvious that he plays better centrally than out wide in a winger role.
Takumi Minamino also got to sharpen his spurs a bit during the restart, and his progress since coming over from RB Salzburg in January is noticeable and noteworthy. However, he still needs strength training and to learn fully Klopp's system. He too performed better when centrally located.
The youngsters, Neco Williams and Curtis Jones also got to showcase their first team credentials in the restart, and there are a lot of positives going forward for these two. Harvey Elliott couldn't get enough minutes to have an adequate evaluation.
I look for Klopp to send Elliott out on loan and bring Rhian Brewster back for first team duty next season. A two season loan may be just the thing Elliot needs here in his development, in the same fashion as a Harry Wilson for example.
Overall, Liverpool had an amazing two year run, and this championship campaign will be one to be remembered for ages. The pivotal third consecutive season is always most difficult, and there are few odds makers picking Liverpool to repeat as champions.
These are just the kind of odds Klopp excels against, so never count the Teutonic teddybear out of any competition. Henderson and company will be fully prepared to defend their crown come September, to be sure.
Some smart and calculated transfer business in the current window will make that title defense a whole lot easier. They need a skilled and competent central defender to replace Dejan Lovern and a central midfielder to replace Adam Lallana.
The jury is still out on Xherdan Shaqiri, but it's my thought that he should be sold now, so the Reds can get something for him before his stock declines further.
I look for James Milner to play one more season before retiring.
Looking ahead, the Reds are faced with a daunting challenge once again, with another mountain to climb. Given the experience under this team's belt in these past two campaigns, there isn't anything these lads and Herr Klopp cannot achieve with hard work, concentration and commitment.
Indeed, they have already proven they have these qualities in spades!