Liverpool go on holiday but Jurgen Klopp never stops
Liverpool go on holiday and Jurgen Klopp sets the scene.
Jurgen Klopp has instructed his team to go on a much deserved two week vacation.
He's told the Liverpool players that they are responsible for maintaining their health while away and it's up to each player to be mindful of the threat from COVID-19.
This is pure Klopp. He is consistently pressing for common sense and pragmatic approaches to dealing with the ongoing dangers of the pandemic.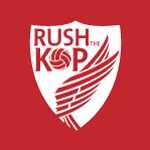 His outspoken support for the NHS and the guidelines they have proposed for safety to individuals, families, and the team in general; his open call to fans to stay away from the Everton and Manchester City ties after the restart cannot be overlooked here.
His public messaging and call for calm and for fans to respect the city and law enforcement by staying away from Anfield after the trophy presentation are all evidence of his general compassion for all concerned.
The fans and supporters actually went out the next day after the championship party celebration in the streets, to clean up the mess.
This for me, is another reason he is manager of the year for the Premier League. His influence is far beyond a football pitch, and his words are listened to far and wide by football fans and people in general.
While he humbly claims to be 'just a football manager', he is indeed one of the best in the game today, but he is so much more.
He got a winners medal for Harvey Elliott. He had good things to say about the two players leaving the club this week, Dejan Lovern and Adam Lallana. While these lads played important roles for the Reds in their time at the club, both, at this juncture, are not up to the high standards of excellence this team needs in each outfield position.
But he would never say such a thing publicly. That isn't in his character.
His common sense approach to both football and life, are at once refreshing and noteworthy simply because such common sense just isn't that common. It is pretty rare actually in public figures these days.
He won this year's award for what his team accomplished on the pitch. And he most certainly deserved to be honored in this fashion. Sir Alex Ferguson has said as much. He is another one, that when he speaks, people pay attention, they listen. And rightly so.
Jurgen also has a great deal of empathy and respect for the common hourly workers who make up the bulk of the club, both at Anfield, and at Melwood. From the ushers and program sales staff, to janitors and employees in the club cafeterias.
You know the folks I'm speaking of here, the behind the scenes staff that make the whole big machine steam engine when it comes steam engine time.
He made a special point to thank the staff and employees during their trophy celebrations and said this victory belongs to them as well.
And the fans.
He never forgets those of us who support and love this football club. Indeed, he has said the fans are the heart and soul of the club. He said similar things about Dortmund fans when they won the Bundesliga. He understands.
This is why he almost always goes to the Kop End to clap for the fans upon a matches conclusion. It pays huge dividends to recognize the folks who fill the seats and watch matches on streaming services. The club gets substantial revenues for their participation.
Just think of what it has been like for these past nine matches to see empty stands and how much this effects players and teams both at home and on the road.
So I take this opportunity to thank you Herr Klopp, for being the man, human being you are and for sharing that with all of us. We salute you!
And we will all most assuredly be there when you all return in a few weeks, to begin the whole process once more. We have another mountain to climb, and we will do it together through thick or thin.
Long live the Liverbird! Up the Reds!!!