POTY Jordan Henderson is confidence and panache
Liverpool Jordan Henderson is the Player of the Year.
Hendo came to the Reds in 2011 from Sunderland and for four years played in the shadow of legend Steven Gerrard. These were lean hard years for Jordan. Despite having to accept a limited roll, and being a bench sub, he remained committed and continued to learn and grow as a player.
The former Sunderland lad had a terrific example and mentor in Gerrard, and Henderson made the most of his learning opportunity from the iconic midfielder while Stevie G played out the remainder of his career before retiring as a player in 2015.
Henderson was made captain of the squad in 2015, and took over the reigns from Gerrard in that capacity. For three seasons, he worked hard to establish his role as a consistent box to box midfielder.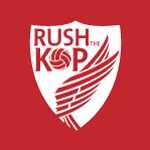 While the media and press castigated hIm relentlessly (myself included) over this period for his lack of skill, speed, creative ability and Gerrard-esque style and panache. Hendo only used this negative press to steel his resolve and worked harder to increase his passing range and development as a forward thinking attacking midfielder.
Jordan Henderson came into his own, finally, during the Champions League run in 2018. Since that time he has matured like fine wine. Until now today, where he is the best midfielder in England at his position.
Indeed, Flamengo manager, Jorge Jesus, has described him as 'the best midfielder in the world in his position' after the club World Cup final last December – reported Goal.
In this last campaign, the England international scored four goals and assisted 10 more, while playing in several positions for Klopp. He saw action at right back, center back, defensive holding midfielder, and his normal no. 8 position.
He is a relentless workhorse, with his commanding presence and tactical nous in leading his mates on the pitch, while organizing the high press that the gaffer loves to employ with great success.
Henderson has polished his defensive spurs and is a real defensive beast when called upon to deliver the block, the tackle, or the trap.
There is only one player in the Premier League this past campaign who showed more improvement (this for me, is the crux of POTY consideration). That player is Danny Ings, with 22 goals for Southampton. Who could have predicted that Ings would have that kind of goal production before the campaign began?
Kevin de Bruyne by contrast is expected to live up to his reputation as the best attacking midfielder in the world. His 20 assists again this season while astounding is no surprise, actually.
If there was any doubt as to Jordan Henderson's importance to the side, just consider how adrift the midfield seemed at times, after he was injured, and sidelined for the remainder of the season. Had he remained fit, it is highly likely, the Reds do not drop points to Burnley.
Hendo also learned from James Milner, the 'old man' in the side. He learned from Milner, how to motivate on and off the pitch, how to be a reliable skipper, with commitment, hard work, and setting a good example to the younger players.
Whatever Jordan Henderson may lack in natural football skills and talent, he more than makes up for with heart, desire, and dedication to purpose.
He has used his experience at Liverpool, and in European competition, his England national side career (50 caps) to build himself into the best no. 8 in England, and as Jorge Jesus claimed, quite possibly the world.
Without question Jordan Henderson is the natural leader of the Reds, and as such deserves all the accolades that are finally coming his way. He wears the mantle of captain with great confidence and panache.
He is hands down the POTY for the Premier League, after skippering and shepherding Klopp's side to their first title in 30 years.