Depression and rejecting Liverpool for Stockport County – the Greg Tansey story
Greg Tansey isn't a name synonymous with Liverpool FC.
In an interview with TotalSport, former Inverness Caledonian Thistle, Aberdeen and Stockport County midfielder Greg Tansey opened up about his career, depression, and how he rejected Liverpool as a teenager.
Tansey progressed through the centre of excellence at then League One club Stockport County, making his first-team debut in 2006.
Ahead of 2007/08, Rafa Benitez was looking to capture Tansey and his teammate Ryan Crowther to become part of the reserve side.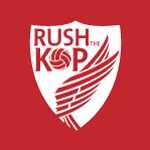 "I had a burning desire to play in a first team. In front of me I had Steven Gerrard, Javier Mascherano and Xabi Alonso – these are world class players.

"I can see totally why young pro's struggle with attention from social media, the money you're getting is quite a lot as well.

"I was lucky I had a good family behind me who put me in the right direction."
Tansey made the decision to stay at Stockport due to this desire to play first-team football, and he would develop strongly there before making the move north to join Inverness CT for his first spell at the club.
He made 39 appearances and scored five times for Caley, playing under former England legend Terry Butcher.
"You think about Terry as an England legend, and he is exactly that.

"He could lose his rag as well and give you the hairdryer treatment, but he was such a larger than life character and full of motivation driving the team forward."
The border was crossed after just a single season in Scotland, with Tansey returning to England with Stevenage.
He scored nine times in 62 appearances for the Hertfordshire side – but found it frustrating playing in front of smaller crowds with a direct style of football.
So a return to Caley was on the cards just 18 months later, with his motivation to get the Scottish minnows into European competition.
Tansey would spend the next three years with Thistle, winning the Scottish Cup in 2015. In total, the midfielder would play the majority of his career with the side as he turned out 191 times for them, scoring 32 goals and assisting 31.
So after his career ended abruptly due to injury after spells at Aberdeen and St Mirren, does he regret not moving to Liverpool at a young age?
"You know what, I'm not going to say that it is set in stone that I would have done badly for Liverpool.

"But, I made the decision then and I can't go back on it, so there's little point speculating on what could have been."
Tansey would have arrived at a time in which Rafa Benitez was nearing his end as manager, Xabi Alonso and Mascherano were in the twilight's of their Liverpool careers, and Steven Gerrard was hampered by injury.
There could have been a window of opportunity for the local lad, but fate decided otherwise and he went on to have a respectable career elsewhere. With a career kicking around the Scottish Premier League, League One and League Two, it's doubtful he would have made the cut at Anfield.
You can check out the full video here above.