How Jurgen Klopp transformed Liverpool from doubters into believers
Jurgen Klopp evolved Liverpool from Oct 2015 – July 2020 (Part 1).
This is part one of a five part series on the Reds' progress under Jürgen Klopp.
It has never always been this way. Before the Premier League in 2020 and Champions League success in 2019, 'The Boss' led Liverpool to three cup finals and missed out on the lot.
Whilst there was much promise, it was difficult to determine from the first two years that by 2020, Jürgen Norbert Klopp aka 'The Normal One' would have created a team of "mentality monsters" as he himself described them, who would consistently hold firm at the back whilst orchestrating a "heavy metal football" way past the many parked double decker buses which were to come their way in the title winning season.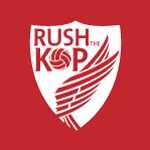 December 2015. The Kop end.
Following Divock Origi's injury time goal which rescued a point for Liverpool against West Bromwich Albion, Klopp extraordinarily called the team together to link arms and celebrate that achievement which saw Liverpool move up the table to……ninth place!
This bizarre performance which was mocked at the time and could easily have been the obituary for others has now become one of many landmark moments for Klopp.
It is easy to forget that of Klopp's first three signings. Two are currently still with the club but have spent most of their time on loan elsewhere (Marko Grujic and Kamil Grabara) whilst loan transfer Steven Caulker started only one game and left within months of arriving having contributed to only four games in total.
Only four months after taking over from Brendan Rodgers, the 2016 League Cup final was lost on penalties. In the same season the Europa League final was painfully lost too – ending hopes of a return to the Champions League the season after.
The highlight of the Europa League campaign was another extraordinary night at Anfield when despite being 0-2 and 1-3 down to Jurgen Klopp's former employers Borussia Dortmund, Dejan Lovren's bullet header deep into injury time sealed a famous victory.
The 2015-16 Premier League season witnessed 5000-1 Leicester City miraculously lifting the domestic crown.
Liverpool ended the campaign in 8th place and 21 points behind the title winners.
In Klopp's first full season in charge, Sadio Mané was the fourth but first 'ready to go' and stellar signing. Helped by no Europa League commitments, the Reds secured a one point margin (76) to 5th place Arsenal and secured Champions League qualification by the skin of their teeth.
The gap to the title winners, this time Chelsea, was 17 points.
Features of Klopp's Liverpool in his first two years was a team which was attractive to the eye (e.g. Man City away 2015, Aston Villa away 2016, Everton home 2016, Arsenal away 2016, Leicester home 2016, Arsenal home 2017) but unable to hold onto leads (e.g. Southampton away 2016, Bournemouth away 2016), allergic to clean sheets and capable of the most abject of performances (e.g. Watford away 2015, Hull away 2017, Leicester away 2017, Spurs away 2017) which were the total opposite of the subsequent dominance we saw from season 2018-19.
Riaz Ravat is a member of Liverpool FC's Equality & Diversity Fan Forum. He writes in his own capacity.