Liverpool must ignore Ismaila Sarr and sign Malang Sarr instead
Liverpool must ignore Ismaila Sarr and sign Malang Sarr.
Some discussion has been had in the past week about the prospect of getting Ismaila Sarr from Watford, but at £40 million this just doesn't seem very prudent for a sub.
We ran an article earlier in the week that fleshed this argument out quite nicely, while there seems to be a diamond in the rough that Liverpool could get for free.
Former Nice man Malang Sarr is a 22 year old center-back that is available this summer on a free, having run down his contract in France. He has already shown a good deal of promise, and would make a good defensive squad choice to provide central cover for Joe Gomez.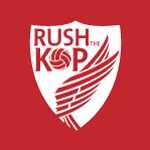 Statistically, he's a fine blend between Gomez and Virgil van Dijk, although he does have clear areas for improvement. As a fourth choice, fairly young, player, he would get that time on the training field to fill in the deficiencies in his game while also being good enough to step up when required.
Of the two Sarrs, there is without doubt who the Reds should sign. Malanga fits the bill.
With the likelihood of Thiago forcing Fabinho into the backline, this need for another center back this summer may no longer be an issue. But Malanga is certainly a young player worth keeping tabs on.
There has been considerable talk since Jurgen Klopp signed his contract extension to see him remain with the Reds 'til 2024. Who should be his replacement when the time comes for him to move on and find another project?
Steven Gerrard has been suggested, after his coaching-learning experience with Rangers in the Scottish Premier League. He is a solid natural choice, as he is a legend, at Liverpool.
He deserves his chance at some future point.
But there are other possibilities being discussed and another German will be very high on the list when the time comes to fill the gaffer's shoes.
Matt Addison of the Liverpool Echo breaks this down as he mentions RB Leipzig manager Julian Nagelsmann as a future candidate. The young German neophyte is the most promising young manager in the world at the moment, and is being lauded in some circles as the natural replacement candidate for Klopp.
Indeed, Nagelsmann is a Klopp disciple, and his Leipzig play a similar style to the high pressure geggenpressing style of heavy metal football that Liverpool have adopted, to great effect and joy, since the Teutonic Teddybear's arrival at Anfield five years ago.
Nagelsmann took a decent Hoffenheim side to Europe before his move to RB Leipzig, he has pushed Bayern these past two seasons at the top of the Bundesliga table. And now his side are in the semi-final of Champions League. He is most certainly a worthy candidate and one to keep a keen eye on for Liverpool once Klopp moves on.
Word has it that the league cup ties changes that Jurgen favored have been released with the new proposed Premier league match dates.
Everyone remembers how much the gaffer blasted the league last fall with the steady pile-up of fixtures through the fall and Christmas holidays. This news will certainly find favor with Klopp – but has come at a price he won't relish. Another pile-up of fixtures in November and December could leave the Reds playing 17 matches over that period.
Theo Squires of the Echo has spoken to this cup tie scheduling recently.
The Reds have not dropped points in the month of December for two years running and it will be paramount that they continue that kind of success this term as well if they want to hold on to their title.
With English football not taking a winter break this season, the wear and tear on these lads to put in solid shifts each time out will test physical fitness and their mental toughness once again.
But these are just the lads to see it through, or so I deem.