Liverpool must embrace the Diversity Code and be Champions for all
Liverpool must be Champions for all.
Our Champion skipper Jordan Henderson was part of The FA's recent new Football Leadership Diversity Code which aims to tackle racial and gender inequality in the English game.
There is no doubt that in recent years that the beautiful game has witnessed ugly racism on and off the pitch, here and around the world. Strong words and campaigns have their place but in order to achieve meaningful and lasting change at all levels of the game, we need much more.
This new code builds on the Rooney Rule – named after the former Pittsburgh Steelers NFL team owner Dan Rooney whose concept required teams to interview at least one black & minority ethnic (BAME) candidate for coaching jobs.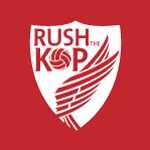 Liverpool have signed up to the FA's new code, which is voluntary at this stage. It sets hiring targets for the men's and women's game where candidates meet the qualifying criteria covering coaching and senior leadership and team operations roles.
The application of the code to include the boardroom as well as the field is a key development. Liverpool's strategy for equality, diversity and inclusion, Red Together, will be instrumental in taking forward work in this area.
There can be no hiding place. The English game and in particular the Premier League is the reference point for football across the planet. One of our best exports is also our most diverse with players coming from all around the world to play in the best league.
As 'Hendo' stated in the campaign video, 'the business case for diversity is clear'. The Premier League is the envy of Europe's elite, who have realised the financial rewards associated with the English game.
So much so that it is alleged that they now want to fundamentally change football as we know it through the creation of a European Super League. That is a debate for another day.
In terms of equality, diversity and inclusion in football, it is not enough for us to rely on the good deeds of our wonderful players who have publicly displayed their commitment to tackling bigotry and prejudice. It requires much, much more.
Symbolism is important but must be backed up by substance. What good is it if we comfort ourselves with the commitment of our players if as a club, our systems, leadership and culture do not reflect the global flavour of our fan base and the values of our club.
Equality, diversity and inclusion is not just about hiring to meet targets. It is about investing in an inclusive culture so that everyone, regardless of their circumstances or background, is not disadvantaged from taking part in the life of our club.
It is about embracing our Kopite family regardless of race, religion, disability, sexuality or other characteristic by listening, learning and acting. At the same time it is about taking robust and measured actions when these values are undermined.
Equality, diversity and inclusion is not additional to Liverpool FC, it is integral to it.
Liverpool must strive to be Champions off the pitch as well as on it. We are Liverpool – this must mean more.
Riaz Ravat is a member of Liverpool FC's Equality & Diversity Fan Forum. He writes in a personal capacity.