Predictable Liverpool must give Xherdan Shaqiri more game time
Xherdan Shaqiri must be more game time for Liverpool.
You can say all the negative things you want about Liverpool's 4-1 FA Cup win over Aston Villa's U23 squad and many already are. YouTube fan channel, The Football Terrace, decided to go with a headline stating that Jurgen Klopp was embarrassed by his opponents, while other so-called Liverpool fans are calling for the German's head.
However, barring Louie Barry's breakaway equaliser we were never threatened. Of course, it was frustrating to go into halftime at 1-1 but Villa had the woodwork, an excellent goalkeeping performance, and some last-ditch defending to thank for them still being in the game at that point and it was only a matter of time before the young defence cracked.
Should we have been more clinical? Yes. Should we be worried and calling for the sacking of a manager who has built a world-class squad and won multiple trophies over the last two years because of some inconsistent form over the previous few weeks? Don't be stupid.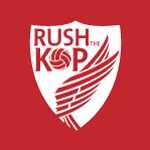 Let me remind the new Liverpool fans that have recently jumped on board the LFC success train that our most successful ever manager, Bob Paisley, once started a season without winning for the first six matches of a season.
His team would later go on a seven-game run without winning in the same season. This poor form was not followed by panic buying of players or fan revolts instead patience won out. The squad then went on to win nine of the last 18 matches and although they only finished 2nd that particular year, the next 14 were some of the most dominant by a single team in the history of English football.
Despite what fans may think, Liverpool do not have a divine right to smash teams week in and week out. There is no law that says we should win every trophy and as spoilt as we have been over the last three seasons this is football, dips are not only expected they are inevitable.
However, there is a creative light at the end of our current dip courtesy of a somewhat forgotten star that could be key as we look to win back-to-back Premier League Titles.
Xherdan Shaqiri has had something of a stop-start career at Anfield, but one thing he always gives us is energy and a different type of creativity in the front three.
His cameo against Villa summed him up perfectly. With sublime vision and excellent passing ability, he was able to come away with two assists on top of some magical bits of skill in and around the box. His introduction also changed how we went about things, from predictably looking to get in around the sides and in whip crosses we were suddenly looking to play quick incisive combinations.
Shaqiri plays so well between the lines and is always an option making him a menace and difficult to mark especially if you have just spent an hour running towards your own goal chasing Mane and Salah.
Unfortunately, his injury record suggests that a prolonged run in the starting lineup probably won't happen. However, bringing him on with 30 minutes to go is an option that will see us pick up more points in those tight frustrating games that have been our Achilles Heel so far this season.
Be patient reds fans, there is a long way to go in 2021 and we are yet to see the best that this squad has to offer.