Champions League star wants a Liverpool contract
Gini Wijnaldum is keen to stay at Liverpool.
The Dutchman is aware that he is entering the final few years of his illustrious football career. He has entered into the last six months of his Reds contract and that means this could be his last big-money deal and hence is taking time to bide his options. In all fairness, rightly so too!
There were reports in the media a few months back that he was keen on joining his old national coach, Ronald Koeman at Barcelona. However, now the tide seems to have turned and Wijnaldum reportedly wishes to stay at Anfield and sign a new contract.
Liverpool and Gini Wijnaldum – another twist?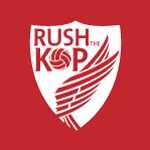 But there's a twist. Whether Liverpool have tabled a new offer to him or not is still unknown, according to AS and the Spanish media house is still confident that the Dutchman would end up at Barcelona.
Wijnaldum is known for his honesty. Even though his contract is about to expire and he is free to begin negotiations for a move elsewhere, he has assured the club that he will first inform them of his decision and then begin talks with another club. He's an exemplary example of a professional footballer.
Liverpool had previously tabled a contract extension. However, reports suggested that he was not happy with the wages mentioned in the contract. It was heard that he wants to be amongst some of the top earners at the club for his industry and is one of the fittest players in the squad.
Barcelona has been the only team to have expressed their public admiration of Wijnaldum. However, based on recent events and the financial turmoil that Barcelona are facing, in addition to Koeman's future at Barcelona under considerable doubt, leaving Liverpool seems to be a bigger risk than it seems. With Leo Messi's contract issues and the overall stability of the club under threat, Wijnaldum might end up joining an unsettled dressing room.
At Liverpool, Jurgen Klopp rates Wijnaldum very highly. He starts all games when fully fit in both the Premier League and Champions League. It seems more likely that he might have a chance to win a few more major honours if he stays at Liverpool rather than join a sinking ship at Barcelona.
However, if he does move on, then Liverpool have the perfect replacement for Gini Wijnaldum.
What do you think. Should we move on from Wijnaldum in the summer or does he still have a part to play?