Liverpool handed Jurgen Klopp warning by Borussia Dortmund
Liverpool have been handed a Jurgen Klopp warning by Borussia Dortmund following his side's loss to Fulham in the Premier League.
The Reds have lost six in a row at Anfield, all without scoring a goal, with the latest disappointing coming to relegation candidates Fulham.
After winning the league last season, Liverpool have now dropped out of the running for the Champions League and now sit in eighth.
Liverpool have been issued a Jurgen Klopp warning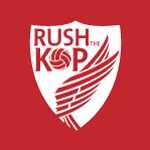 There have been comparisons made between Klopp's final season at Borussia Dortmund and this campaign; which have led to a few warnings being made.
In that fateful season, Dortmund finished 33 points behind Bayern Munich, who won the league. This was a team that had previously gone back-to-back to win the Bundesliga and reached the Champions League final at Wembley.
Their season fell straight off a cliff and nobody could really understand why. All of a sudden players that had been Gods turned into peasants. Tactics that had seemed to exploit a glitch in the system became the glitch in the system.
Sound familiar? Liverpool are a shadow of their former selves. Players have lost their confidence and turned into the mentality midgets, as Jamie Carragher has christened the side.
Klopp walked at the end of his final season with Dortmund, but there's far less risk of that at Anfield. For one, the German is still under contract until 2024, which would extend his term to nine years.
What about the warning BVB delivered? It might surprise you. They have warned Liverpool not to sack Klopp – rather, it would be better to change the players around the manager and get him to work his magic for a second cycle.
This might be easier to accomplish than you'd think. A number of these phase one heroes are entering their 30s, and are prime to be moved on. At least one of the front three will leave, Gini Wijnaldum is set to depart on a free, Joel Matip can't have much longer left.
There is fresh blood coming through, Klopp will take this team to new heights again.