Massive debate rumbles on over Salah vs Mane claims
A debate has rumbled on over a claim made about Mohamed Salah and Sadio Mane by an extremely prominent Liverpool journalist.
Simon Hughes writes about the Reds for The Athletic and he contributed to a massive piece on how this season has unravelled. Adam Crafton and James Pearce also wrote parts of the piece, which made claims that some fans have found pretty hard to swallow.
Hughes and Pearce seem to be pretty well connected within the corridors of power at Anfield and rarely get their reporting of the club wrong.
Salah and Mane have an 'imperfect relationship'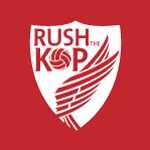 But the way the relationship between Salah and Mane has been described has caused a massive debate on social media and even caused Hughes to respond to a fan account in fairly strong terms.
The line that's got everyone riled up was when the article described the relationship between Salah and Mane as 'imperfect', while the piece went on to call the Egyptian 'high maintenance.'
When taken out of context, that's the sort of language that can – and has – raised eyebrows and pulses. The Anfield Talk tweeted about the line, which Hughes replied to in pretty strong terms.
Hughes said: "Disappointing to see The Anfield Talk's attempt to make a bigger deal out of something that is already well known."
From there, things got worse and it turned into a bit of an ugly spat between a prominent journalist and a prominent fan account.
Liverpool journalists or journalists that cover Liverpool?
The line itself shouldn't cause that much of a problem – it's important to remember that these are journalists who cover Liverpool – they are not fan accounts and it's not their job to spin propaganda pieces.
Hughes and Pearce are there to provide the deepest layer of insight possible, and writing that Salah and Mane have an 'imperfect' relationship and that Salah is 'high maintenance is good journalism.
It might not be what we want to hear all the time, but that level of insight is what people pay for when they subscribe to The Athletic.