Thiago named Liverpool's best player of 2021 (so far)
Liverpool midfielder Thiago has been named as the best player the club has this year.
In an interesting move, the CIES Football Observatory has called the Spanish midfielder Jurgen Klopp's stand-out performer for the first quarter of 2021.
Players were given a score out of 100, with Lionel Messi clinching the top spot with 92.5. Looking towards the Premier League, Chelsea man Jorginho was named as the best player of Q1. Thiago was sixth from his 979 minutes on the field.
Thiago named as the best Liverpool player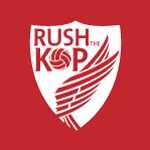 It's odd since Thiago hasn't looked anywhere near his best for the large majority of the season, or at least until Fabinho moved into defensive midfield and allowed the midfielder to play further forward.
Maybe Thiago was given the award because Liverpool has played so poorly this season? If we go through our traditional stars, most of them have been injured or out of form.
Alisson has missed games, Virgil van Dijk, Joel Matip and Joe Gomez are all injured. Trent Alexander-Arnold and Andy Robertson are knackered and that's impacting their on-field performance, Jordan Henderson has also picked up a niggle etc etc.
Mohamed Salah has only scored four goals this year, which is a surprise given he's scored 17 times in the Premier League this season.
We have seen glimpses from Thiago as to what the future may hold, and if he can hit those levels between now and the end of the season this placing won't seem so surprising.
We're all itching for international football to be over so we can get back to the club stuff and see our men in action, especially Thiago. We've had a little break now, and thankfully stars like Trent Alexander-Arnold has been able to rest their tired bones.
It's also given Jordan Henderson and the rest of Liverpool's injured cohort time to recover without missing football.