Samuel Chukwueze deal goes against everything Liverpool are building
The deal to bring Samuel Chukwueze to the club goes against everything Liverpool have been building towards over the last few years.
According to the Daily Mail, Jurgen Klopp and Michael Edwards want to sign the Nigerian and tried to do so in January with a £30 million offer. It was rejected because Villareal want double that, which is a lot to pay for a forward with 12 goals and seven assists in his whole career.
It would also mean getting rid of Harry Wilson at the end of the season, as well as blocking the path of Curtis Jones for another campaign. Xherdan Shaqiri, too, would have to leave in order to make way for the new forward.
But this would rip up the blueprint Klopp and Edwards have been putting in place since they arrived at the club. Liverpool only spend to categorically improve a first team option, like when Alisson, Fabinho and Virgil van Dijk arrived.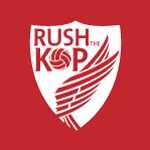 They also look towards a more sustainable model – this is not a hierarchy that splashes the cash on the shiniest new toy in the store. There are high hopes for Jones, who could benefit from the Wilson and Shaqiri being moved on.
While Samuel Chukwueze has had a promising start to his career, there isn't much there that could suggest he can live up to the £60 million hype. There isn't much to suggest he would, categorically, turn out better than Jones or even Harvey Elliot. There isn't much to suggest, categorically, that he could fit into the squad and adapt to the style.
Definitely not for £60 million.
While Liverpool are fighting for domestic and European glory, they will always be linked with the next cab off the rank. But they won't pay that much for Chukwueze, who will only be a back-up player while the current front three remain on Merseyside.
That would abandon everything Klopp and Edwards have worked so hard towards and send the wrong signal to those who dream of making the grade one day.