Bonkers Real Madrid plot £126 million Liverpool raid
Bonkers Real Madrid are plotting a massive £126 million raid on Liverpool as they seek to replace Gareth Bale in the summer.
The Express reported that Los Blancos are keeping an eye on the Premier League as they look to find someone to take over from the Welshman's mantel – hopefully with more harmony than The Golfer.
And that special someone is… wait for it…Mohamed Salah! Yup, you guessed it, one of the richest clubs in the world have their eye on one of the best players on the planet. In itself, that is no huge surprise. But Madrid are bonkers if they think they are having him.
I mean the price seems a bit on the low side but it's probably in the right ballpark. It would allow serious consideration for a bid to be made for Jadon Sancho or Kylian Mbappe – the only two players who would replace Salah right now.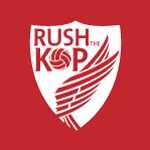 But why would the King want to leave? He's adored at Anfield. He's worshiped on Merseyside. He's playing for one of the top two managers in the world, he's fighting for the Champions League title and there is a clear project.
Real are attractive but they aren't what they once were. You can clearly see the upward projection of Liverpool, and the project that Jurgen Klopp has on the go is revolutionary. Any players worth their salt would want to see where this ride will take them.
The Reds wouldn't want to sell Mohamed Salah either. He might not be getting the plaudits right now, but the Egyptian has scored 15 goals in 24 league appearances and has six assists. With 14 games left until the end of the season, he could top the 22 he hit last campaign.
Across three years he has hit the back of the net 69 times with 24 assists. Those are world class numbers. £126 million won't buy that.