James Carragher calls Fabinho 'the best' in the league
A Liverpool legend has praised Fabinho.
Liverpool legend Jamie Carragher hailed the Brazilian for his performance in last night's fixture against Crystal Palace at Anfield.
The midfielder put on a brilliant performance as Jurgen Klopp's team thrashed Crystal Palace 4-0, registering their heaviest Premier League over them this century.
Fabinho provided a brilliant long ball for Liverpool's second goal scored by Mohamed Salah before scoring a screamer ten minutes into the second half to give the Reds a 3-0 lead. The other two goals were scored by Trent Alexander-Arnold and Sadio Mane.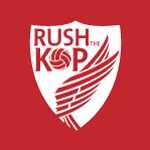 Fabinho's performance impressed Carragher and he praised the 26-year-old's display along with calling him the best Premier League player in his position.
As quoted by the Sport Review, the Liverpool legend told on Sky Sports: "He's been really good tonight, Fabinho. He was really good at Goodison [Park] too. I think he's the best in the Premier League in that position. It's not just his breaking up of the play, it's also his passing."
Fabinho was one of Liverpool's top players during the start of the season, producing some fine performances before sustaining an injury which kept him out for a while.
Following his return, he wasn't at his very best but put in a solid display at Anfield last night.
Fabinho now has two goals and three assists in 33 appearances across all competitions and we can hope to see the Brazilian produce similar or even better performances during the remainder of the season.
Following last night's win, Liverpool became the first team across the top five leagues in Europe to register 20 home wins in all competitions this season.
Provided Chelsea beat or even draw against Manchester City tonight, the Reds will be absolutely assured of the Premier League crown: reminds you of 15/16 doesn't it?
Liverpool's next match will be against Pep Guardiola's side on July 2 at the Etihad Stadium and regardless of the outcome of tonight's fixture at Stamford Bridge, Klopp's lads will be aiming to gain another three points.
Fabinho was back to his old self and that's good news for the team, because when he's on form he is unique – among the Reds playing squad and among the rest of the Premier League.