Disrespectful Danny Murphy angers Liverpool fans
Liverpool fans have been angered by Danny Murphy.
The former Red has gone on record and criticised the team, just after they won the Premier League.
Manchester City will be giving the side a guard of honour on Thursday as Liverpool take on Pep Guardiola's side, but for some reason that has angered Danny Murphy.
Guardiola has got some fine players at his disposal, particularly Belgian midfielder Kevin de Bruyne. De Bruyne has won the league two years in a row but now he'll be on the other side of it, clapping Jurgen Klopp's men out onto the field.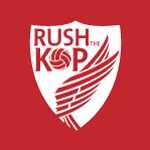 Murphy is seething about the idea.
He said that de Bruyne shouldn't be forced to clap those he is clearly better than, in the opinion of the former Liverpool midfielder.
Football is full of faux-sportsmanship. From not celebrating goals against teams you once played for to kicking the ball out when someone is down and probably faking an injury.
Is the guard of honour another example of this?
Murphy doesn't want the Premier League to endorse this anymore. He wants it gone. But his statement has angered some fans.
The Echo posted the news on their Facebook page, and the replies were firey.
Bobby Vincent wrote that he said: "Kevin De Bruyne is the best midfielder, probably, in the world, and he's clapping his hands and giving a guard of honour to players who can't even lace his boots."
One man said he'd lost respect for the former Red, while another called the former England international out for disrespect.
After playing 170 games for Liverpool and picking up nine England caps in the process, the former midfielder is at serious risk of damaging his reputation among the fanbase.
By claiming that none of Klopp's squad, who have won the league by a country mile, are as good as de Bruyne is disingenuous at best and headline seeking at worst.
He's burning bridges far faster than he ever built them, and that's a shame because the man is quickly colouring is former reputation.