The biggest dilemma Jurgen Klopp faces right now
Liverpool have already secured the Premier League title.
With Chelsea beating Manchester City 2-1 at Stamford Bridge, the Reds lifted their first top division in three decades, and their first in the Premier League era.
And after having won the holy grail seven games in advance, Jurgen Klopp's men have time to spare to break many a record.
The one on many Scousers' lips is the record set by Manchester City's centurions in 2017/18 – the only time a club has reached three figures in the competitions' 30 year history.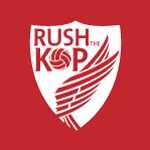 To equal it, but even better to beat it, would be an unbelievable achievement.
The chilling realisation is that it is achievable. The Reds need just 14 points from their remaining games – feasible to say the least.
Many other Reds' want to see the youth feature in the remaining games.
We've seen Neco Williams star in his cameo against Crystal Palace, and he needs just four more appearances to qualify for a Premier League winners medal.
The Welshman has been particularly impressive when featuring for the first team this season – including providing the cross for Divock Origi's late equaliser in the 5-5 draw with Arsenal, and for Shrewsbury's own goal at Anfield.
The only issue Neco has is his competition is just two years older than he is. And is touted as the best full-back in world football.
Getting past Trent Alexander-Arnold is going to need either tremendous improvement, luck, or a position change for either player.
Speaking previously about City's centurion season, teenage protege Phil Foden became the youngest Premier League winner that year.
This is another record Liverpool can break though, and in particular top-knotted wonderkid Harvey Elliott.
After joining Williams on the field in the Reds' demolition job of Palace last week – he needs just three more appearances to qualify.
Curtis Jones has impressed massively in the FA Cup this season – and needs just a triad of appearances to find the medal in his cabinet come July.
2018: Liverpool lose the champions league Final
2019: Liverpool win the champions league in spectacular fashion

2019: Liverpool lose the premier league by 1 point (one)
2020: Liverpool win the premier league with a 23 point gap and are set to become centurions

Jurgen. Klopp.

— Mikhaeel Patel (@mikhaeel_patel) June 25, 2020

These healthy head-scratchers will provide a wanted headache for Klopp as he plans for next season and beyond.
Whereas I'm sure the two in question will get their medals, it's whether they will maintain healthy minutes for the rest of the campaign.
Players will for sure be rotated, but the ethos Jurgen Klopp and co. have always portrayed is one of thinking towards the next game.
We haven't seen this tested in such circumstances before though, so it will be interesting to see how the players react to an unprecedented situation in their careers.
Will we see minutes aplenty for the departing Adam Lallana? In a world of romance, it would be nice to see Lallana feature regularly in this final septet of matches – but in terms of preparation, it would be great to see the aforementioned Jones get the game time.
All of these scenarios need brainstorming – but Klopp and his team have made the right moves in this area before.
They are sure to again.