Burnley midfielder is Liverpool's left-field option for left-back
Liverpool should target Dwight McNeil in the summer.
The Burnley midfielder could potentially become available if Sean Dyche leaves the Lancashire side in the summer, and could be a very handy option for Jurgen Klopp and Liverpool.
He has never been deployed in a full-back position in his career so far – but there are several statistical and logical pieces of evidence which suggest he could, especially in Liverpool's system.
Firstly, his mentorship from the aforementioned Dyche.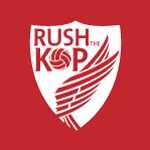 There is simply no secret as to how Burnley play – it is, to put it mildly, direct and compact. This means McNeil gets plenty of defensive practice.
But this doesn't mean he doesn't get the opportunity to go forward for the Clarets, it just means he has practice helping out Charlie Taylor on that side defensively.
On the contrary, he is probably the only incarnation of flair in the vicinity of Turf Moor.
He's completed the sixth most crosses in the Premier League this season, with only Adama Traore, Trent Alexander-Arnold, Cesar Azpilicueta, and Andy Robertson completing more.
He claimed 11 assists in the last two seasons as well, a club high and reasonable for a player of his age playing in his system.
Another plus on McNeil's bolstered CV is his versatility. I'm discussing him utilised as a full-back, but under Dyche he has played on the left, right, and through the centre as both a number 10 and a false nine.
Jurgen Klopp has previously shown a real liking to versatility. James Milner, Gini Wijnaldum, Alex Oxlade-Chamberlain, Joe Gomez and others in the squad are known for being able to play in multiple positions.
Even Jordan Henderson filled in at centre back in Qatar for the Club World Cup.
This is another string to McNeil's bow – in fact, he is quite a similar player on paper to Bukayo Saka, who the Reds were linked with earlier this summer.
However, and this may be a defining factor – he is a Manchester United schoolboy.
Will he really fancy coming to Anfield when or if United come calling? Logic would say yes, but passion for another club would say no.
Another is the price – would Burnley really let go of their starlet for peanuts? Anything upwards of £40 million should be the expected asking price, and with Liverpool appearing shrewd for the summer, the likelihood decreases further.
For potential rather than first-team quality, I can't see Klopp doing it.