£10m Real Betis man is perfect for Liverpool's back four – opinion
Liverpool have been linked with many defenders, but Aissa Mandi is perfect.
There have been lots of reports reports recently regarding the Reds desire to fill the need for a center back to replace Dejan Lovern. I have been able to find five such media reports in the past week or so.
Below are the five players the Liverpool transfer committee have been considering, according to reports:
Aissa Mandi – Real Betis.
28-years-old right-back, capable of playing at centre-back. A £10 million bid has been submitted by Liverpool according to Spanish press reports.
Ben White – Brighton
22-years-old, spent last season at loan at Leeds United where he played every minute of their Championship campaign. No bid proffered. centre-back.
Jan Vertonghen – Tottenham
33-years-old centre-back, also capable of playing at left-back. 'So crazy it might just work.'
Kalidou Koulibaly – Napoli
World-class centre-back. There's been lots of noise surrounding the 29-year-old, but nothing concrete has emerged yet.
Lloyd Kelly – Bournemouth
Versatile England U21 international, can play at left-back or centre-back. 21-years-old.
Liverpool need to shore up the defensive back line to be sure. On the face of it, Koulibaly is probably beyond their means financially at this juncture. Vertonghen is probably beyond their financial means as well. And his age is a factor not to be discounted.
White and Kelly are both relatively inexperienced youngsters, when compared with the other three. Either of these lads would require taking a big risk on their maturing quickly, to play at the level required for Premier League play.
White would probably be the best option of the two as Kelly missed most of the last campaign due to several nagging injury issues.
This is why Liverpool have placed a bid for Aissa Mandi to Real Betis. He is one of the best defenders in La Liga the past two seasons.
He is provably the best option of the players under consideration and he has a £30m buy-out clause that might be waived for future considerations and add-ons.
It remains to be seen how much voracity is in this story coming out of Spain regarding Mandi. The player has informed the team he would like to leave this summer.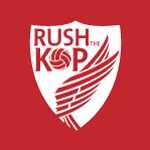 So if there is any truth to this rumor and if Real Betis and the player can reach an accord, Liverpool would get a terrific center back for a steal. This would be an extraordinary bit of summer business for Klopp and the Reds.
Acquiring a player of his caliber would push Joe Gomez to keep improving, (he had a difficult outing staying with Sterling in the recent Man City tie.) This is just the kind of motivator Gomez needs to keep his starting spot.
While he too is still maturing, he needs to learn from Virgil van Dijk about positional awareness. His youth and quickness can cover a lot of out of positional errors. But it was glaringly obvious that he could not handle or stay with Sterling inside the 18 yard box.
This must be a concern to the gaffer going forward. This is the one area I see he needs immediate improvement. His positional awareness.
We will have more on this later as the situation develops.